Program Details
Code: CRQU0519F
Under 18's Volunteer and Adventure Experience in Costa Rica
Get introduced to the world of volunteering abroad in this dedicated under 18s project in Costa Rica
Program Information
Experience everything a Latin American adventure should be when you discover Costa Rica with a team of international under 18 volunteers. Assist in construction projects for underprivileged children from your base in beautiful Manuel Antonio, with time to relax on stunning beaches, see tropical wildlife and immerse yourself in the laid back, friendly culture.
United Nations Sustainable Development Goals
Overview
This project has been specially designed for those looking to volunteer, but are aged between 15 and 17 years old. Throughout this project, our younger volunteers will have greater supervision, training, and world-class leaders in the field who have been chosen for their mix of relevant experience and ability to mentor and inspire young people.
Travel to Central America and to the endless rolling waves of the Pacific Ocean in Costa Rica. You will join forces with a team of international volunteers and our dedicated in-country field staff in contributing to construction projects, working in the community of Quepos and living in Quepos.
You will become truly immersed in this fascinating country. The
tico
way of life is relaxed, open and friendly, making it the perfect location to introduce yourself to volunteering and a different country and culture, under the guidance of our qualified and full time staff.
Balanced between volunteer work, adventure activities and cultural excursions, this trip is an excellent opportunity to experience everything a Latin American adventure should be, but one that also benefits the local community.
Please note that this program offers durations of 2, 3 or 4 weeks. Please speak to your Country Expert for further information.
Highlights include…
Make a difference even over the short term; enjoy deep cultural immersion; relax on stunning Costa Rican beaches; view a range of tropical wildlife in lush rainforests in the Manuel Antonio National Park; enjoy a 4-day adventure trip in and around the exciting town of Turrialba; overall, make a genuine difference
on
this volunteer trip to Costa Rica.
Testimonial
The holistic approach of our programs in Quepos allows us to contribute to the education of the children where and when our work is needed the most.
Program Details
GVI Live
17 Sep
Always an great experience...
Always an great experience to be in the presence of such amazing animals https://t.co/gbK0mjm5Td
20 Sep
"You're never too old,...
"You're never too old, too wacky, too wild, to pick up a book and read to a child." - Dr Seuss Learn a little about the [...]
Posts from the Field
People might tell you teens can't change the world, but there are opportunities out there for you to do just that. A youth [...]
GVI Blog
Volunteering abroad is a complicated reality. If done correctly, and with a trustworthy organization, it can contribute to [...]
Project Life
Volunteering

Your adventure begins once you arrive in the tropical paradise of Costa Rica at Juan Santamaria Airport. Travelling to a hostel in San Jose, you will have time to relax from your long flight, take in your new surroundings and get to meet the rest of your group. The next day, will see us transferring to your new home, Manuel Antonio. Upon arrival there will be a brief orientation, including a welcome presentation, the history and background on our projects in the area, a guided tour of the community and conclude with a health and safety briefing.

Over the next couple of days, you will undergo a specific training plan depending on the construction project your group will be working on. Before your group begins work on their project, there will be one last training session involving the materials and tools that will be used during your construction project.

The Work Begins…

Based at one of our local partners, this is where the fun begins and you get to apply everything that you have learnt over the last couple of days! The exact construction work will depend on the needs of the community at the time, but volunteers can typically expect to be involved in some basic maintenance, building and renovation work or painting and brightening up the classrooms with murals or other artwork.

At the end of your project, your final day will see you putting the finishing touches to your project, getting ready to present it to our partners and community members. This will also present a chance for you to meet our other GVI volunteers and learn about the projects they have been working on as well as how your work has contributed to the overall mission and objectives of GVI in Costa Rica.

Adventure Side Trip 

Your last week in this coastal paradise, kick starts with an awesome Quepos Water and Forest Adventure Weekend! If you've always wanted to learn how to surf, well now is your chance, with a three hour surf lesson in the morning! The rest of the day is yours to spend relaxing on the beautiful beach and taking in the natural beauty of the surrounding area. Sunday will begin with an early start, hiking up through the beautiful Manuel Antonio National Park, to get up close and personal with the diverse wildlife and explore the stunning beaches and forests nestled within.

Prepare yourself for an adrenaline rush!

Your final week in Costa Rica will see you embark on a weeklong adventure side trip! Starting from Quepos we will take the scenic, long journey to central Costa Rica, and settle into accommodation in the quaint town of Turrialba. During your stay you will have the chance to participate in a world class white-water rafting experience.

Our last day in Turrialba, will begin shortly after breakfast, when we arrive at a lush tropical area with exclusive use of a private canoeing park! Here you will experience an unforgettable adrenaline rush as you zip across four canopy cables through the forest, rappel down four waterfalls and gingerly walk across a 132ft long suspension bridge.

On your last day, you will return to San Jose and prepare to say your final goodbyes. Before going to the airport, you will sit down with your group and review your experience, reflect upon the trip and your own individual experiences. After some last minute shopping and one last dinner, you will be dropped off at the airport to make your way home with a camera filled with amazing photos, new friends and a myriad of experiences that will be with you for life.
Project Details
As with all GVI volunteer programs, our work is determined in collabouration with community members and will focus on current local needs. Your primary focus will be on assisting on a building or maintenance project.
How this project makes a difference
Your presence as a volunteer will aid in ensuring we can meet our goal and the community's needs. The building project that will be completed will serve to create more suitable learning environments for the children we support through our educational programs. We are also partnered with world-renowned organisations such as Sea Turtle Conservancy, Panthera and Coastal Jaguar Conservation.
Quepos' short, mid, and long-term objectives

All of our programs have short, mid and long-term objectives that fit with the United Nations Sustainable Development Goals. This enables us to report on our collaborative impact across the world in a streamlined manner, measuring which UN SDGs we are making a substantial contribution to. Furthermore, this will help our local partners and communities measure and visualize their contribution to the UN SDGs.Upon arrival to
Upon arrival to base, you will be educated about the history of the UN SDGs. You will learn about the specific goals of your location, the long-, mid- and short-term objectives, and also clarification of how your personal, shorter-term involvement contributes to these goals on a global level.
Our aim is to educate you on local and global issues, so that you continue to act as active global citizens after your program, helping to fulfil our mission of building a global network of people united by their passion to make a difference.
 Learn about the long-term objectives you will be contributing to in Quepos:
1. Improve access to education and wellness to El Cocal community
2, Increase environmental awareness in the local community
3. Improve English literacy levels in Quepos community and surrounded areas
4. Ensure that GVI Quepos base provides volunteers and interns unique, safe, responsible travel experiences, exceptional training and career development opportunities, and facilitate the ability to make a real difference
What's Included
24-hour emergency phone

24-hour in-country support

Access to Alumni Services and Discounts

Adventure and cultural activities

Airport pick-up (unless otherwise stated)

All necessary project equipment and materials

All necessary project training by experienced staff

Dedicated GVI leaders

Extensive pre-departure service including packing lists, fundraising advice, advice on travel arrangements, a thorough pre-departure orientation

Location orientation

Long term experienced staff

Meals while on project (except on work placements for long term internships)

Safe and basic accommodations (usually shared)

Welcome meeting
What's Not Included
Additional drinks and gratuities

Extra local excursions

Flights

International and domestic airport taxes

Medical and travel insurance

Personal kit

Police or background check (where necessary)

Visa costs
Adventure
Although this trip follows a structured itinerary, don't think you won't be seeing and doing some amazing things! You'll embark on both a cultural weekend and a four day adventure side trip of awesomeness to discover all the amazing sights the region has to offer!
Highlights of these trips include 
white-water
 rafting, zip lining through the forest, hiking through the renowned Manuel Antonio National Park, and relaxing on the picturesque white beaches lining the Caribbean waters.
The Team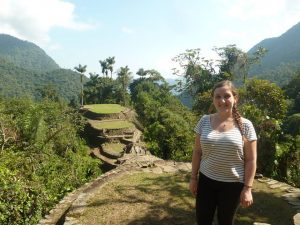 Hannah Watson
Education Officer
Meet Hannah, our happy education officer. Hannah joined the GVI staff after she decided to work abroad in the field, in a more face to face role. She has a degree in Spanish and English Literature, evidently making her a perfect fit for this role!

Hannah also has other impressive experience working abroad. "I worked in Spain for a year as a language assistant in a primary school. I then went to Colombia and I ran a conversation club in a University. When I returned from Colombia I got a job with World Challeng. In between all this I have nnterrailed around Europe, spent a summer volunteering in a hostel in Barcelona, helped to lead an expedition to Morocco, cycled around Cuba, hiked in Peru, rocked around the Galapagos and Ecuador, spied on Orangutans in Borneo and chased Penguins in the Falkland Islands!"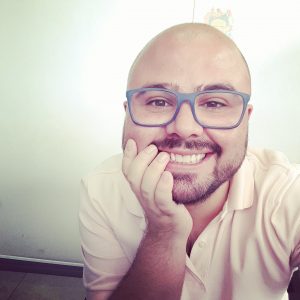 Luis Jimenez
Logistics Manager
Meet Luis, our well-travelled logistics manager! Luis studied Arts History and also has degree in Human Resources. His first contact with volunteer work was when he was studying at the University of Costa Rica and worked on a project to protect the sea turtles at Ostional beach in Guanacaste, Costa Rica. Luis has a culturally diverse background as his stepfather was German and he had the opportunity to get to travel to some European, American and Latin American countries.

The chance to contribute to community development and help shape the children's futures is what first attracted Luis to GVI. He loves getting to know and work with all the volunteers from around the world!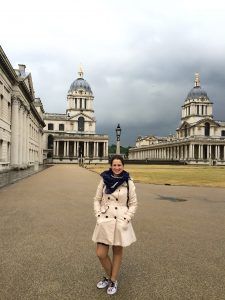 Eunice Jimenez
Base Manager
Meet Eunice, our experience base manager here in Quepos. Eunice is a Biologist with a Masters in high school education and has volunteer experience doing construction work in the middle of a forest in Germany, rebuilding some public areas in a small village in the north of Spain, and working with marine turtles in Costa Rica. She has also been lucky enough to have travelled around Europe, China, Canada and the USA.

Her internship as a Environmental Educator was what set her career into motion and now, years later, she is still pursuing her passion for the environment and teaching. She loves working for GVI as it gives her the opportunity to make a difference and to work with people from all around the world!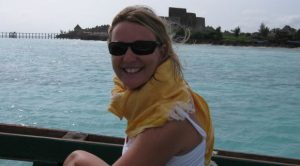 Shayle Havemann
Director of Programs
Meet Shayle, our innovative and driven director for all our projects around the world. She has two honours degrees, one in Industrial and Organisational Psycology, and another in Developmental and Education Psycology. Shayle also has over 10 years experience in setting up, managing and evaluating environmental and community programs across Africa, Asia, Europe and Latin America.

She is well-practiced in facilitating meaningful and effective intercultural engagement and this makes her the perfect person for overseeing our operations in the multicultural country of South Africa.

When not attending meetings or planning her next endeavour, Shayle can be found spending time with her family or taking part in some or other exciting outdoors activity!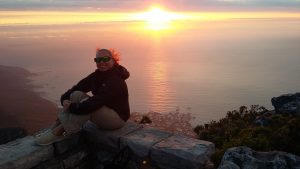 Cynthia Arochi Zendejas
Costa Rica Country Director
Meet Cynthia, our Country Director in Costa Rica. She started out with GVI as one of our National Scholarship Program participants in 2006 and later became our Programme Coordinator in Mexico. Her skills and enthusiasm just made it too hard to let her get away!

Cynthia is a certified Veterinarian, an EFR Instructor and holds a Master's degree in International environmental Science. She is also a member of the Mesoamerican Society for Biology and Conservation, chapter Costa Rica.

The most interesting things she's experienced during life in the field? "Watching the turtles hatching! Also finding jaguar tracks and being able to participate in community tours." Apart from those, Cynthia also loves arranging and participating in the fun Charity Challenges with volunteers.

What does Cynthia think volunteers bring to the projects? Since our goal is to provide support to local organisations which don't have the human or economic resources to achieve their conservation or sustainable development objectives, our volunteers play a key role by being the hands needed, or helping to fund raise for those projects."