Everything you need to know about the GVI London and Manchester Open Days 2019
By Petrina Darrah
5 months ago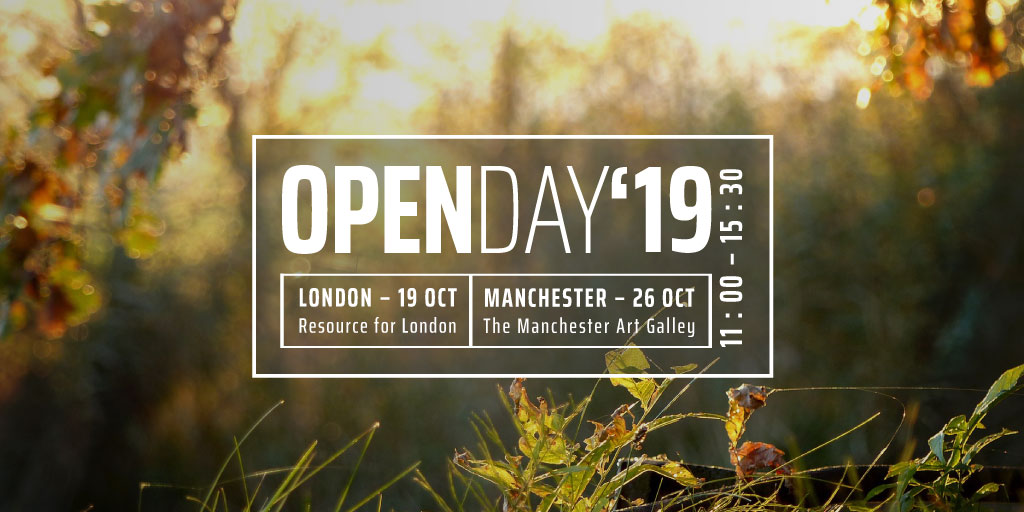 Find out why you should go, what to expect, and how to make the most of it.
Deciding to volunteer abroad is a leap – but it doesn't have to be taken blindly. You have the opportunity to learn more about GVI, and what it's really like to volunteer abroad at our upcoming London and Manchester Open Days, on 19 and 26 October.
If you're thinking about attending either event, we've rounded up all the information you need to know to make the most of it.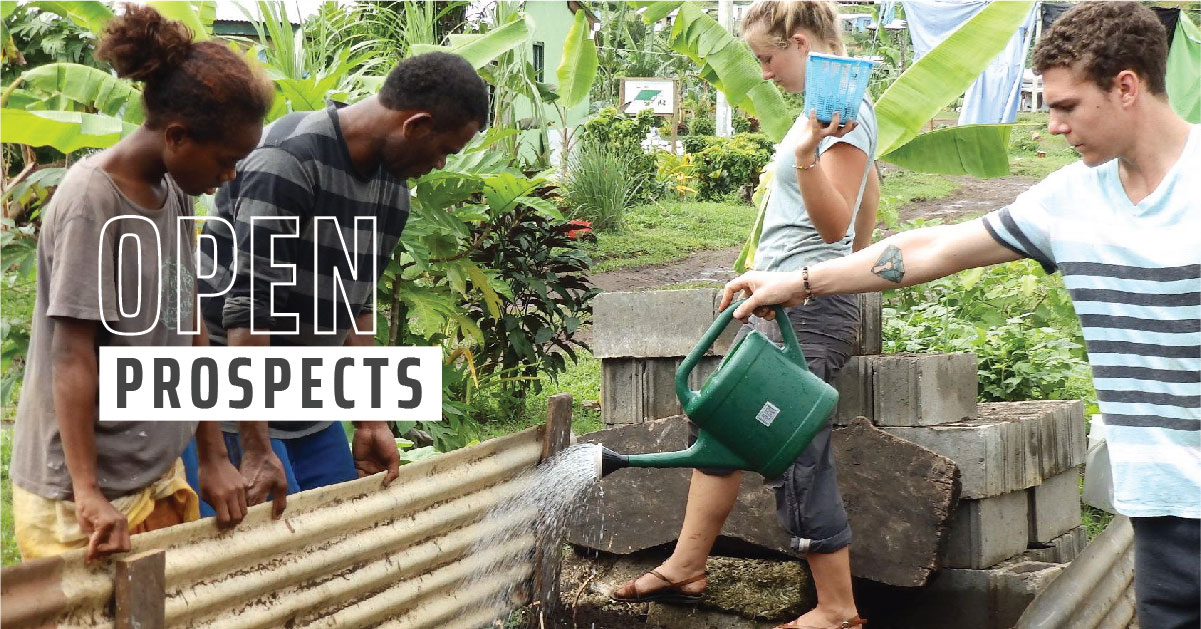 1) You can attend presentations on topics like turning conservation into a career
We'll have presentations throughout the day with information about GVI, our ethics, and our programs in marine and wildlife conservation, and community development. It will give you a better overview of our goals and sustainable development work across the globe.
You'll also be able to engage with program alumni from each of our bases, and GVI staff from the UK and central support in Cape Town. 
Overseeing the event is our Global Outreach Manager Amanda Stone, and UK Outreach Manager Brooklyn Norton, who will be presenting on the day. 

Brooklyn started her journey with GVI in 2014 as a volunteer in Seychelles. She has also volunteered in construction and women's empowerment in Nepal. Her most recent stint was at our new base in Ghana. This year, she'll be heading to our wildlife conservation base in Chiang Mai. 
"I quit my job in personal shopping, packed my (very large) rucksack, and spent two months on the environmental conservation project in Seychelles, sharing the island with 120 giant tortoises," she recalls. "I fell in love with the feeling you get when you volunteer. The best way I can describe this is: 'You feel alive!'"
Brooklyn went on to become a GVI ambassador in the United Kingdom and later joined the Cape Town office. She is now the UK Outreach Manager.
After working for ten years across digital, influencer marketing, travel, operations and events, Amanda joined GVI in 2019 and now leads our regional ambassador managers in the UK, USA, Italy and Poland. 
While organising team meetings across five different time zones can be a little tricky, she loves being able to connect and work with incredible people from so many different backgrounds. She also loves that her enthusiasm for baby turtles is standard practice at work.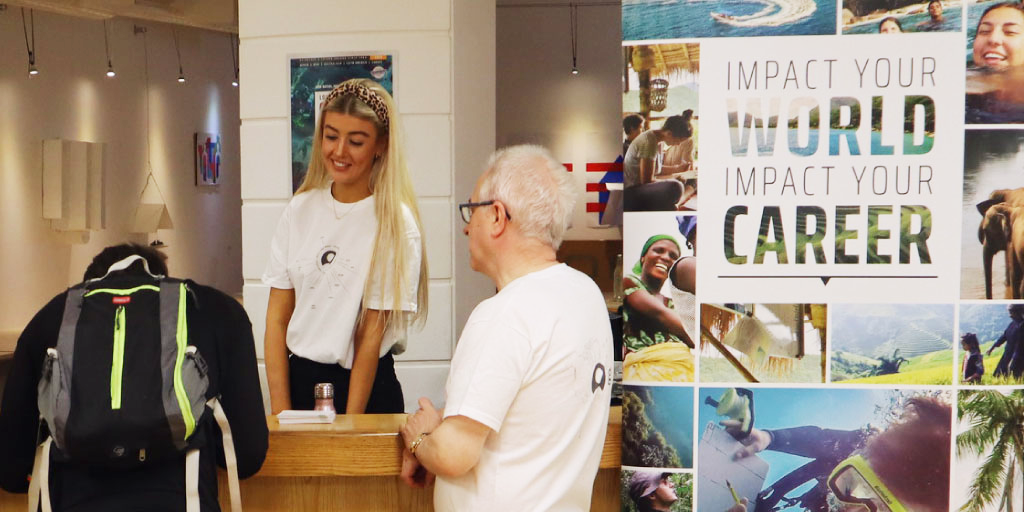 Between sharing inspiring anecdotes and outlining project details, Brooklyn and Amanda will share their passion for their work with GVI.
"I love being part of a global family," says Brooklyn. "It inspires me every day to make more sustainable choices."
2) You can get £100 off all deposits paid on the day
If you've already been thinking about signing up for one of GVI's programs, this discount might help you hop off of the fence. Sign up, and pay your deposit on the day and you'll save £100 on the deposit. No instalment fee will be charged, meaning you'll make a saving of £225 if you book your program on the day.
Don't stress about making on-the-spot decisions, either. You'll have three months to switch programs without a penalty fee.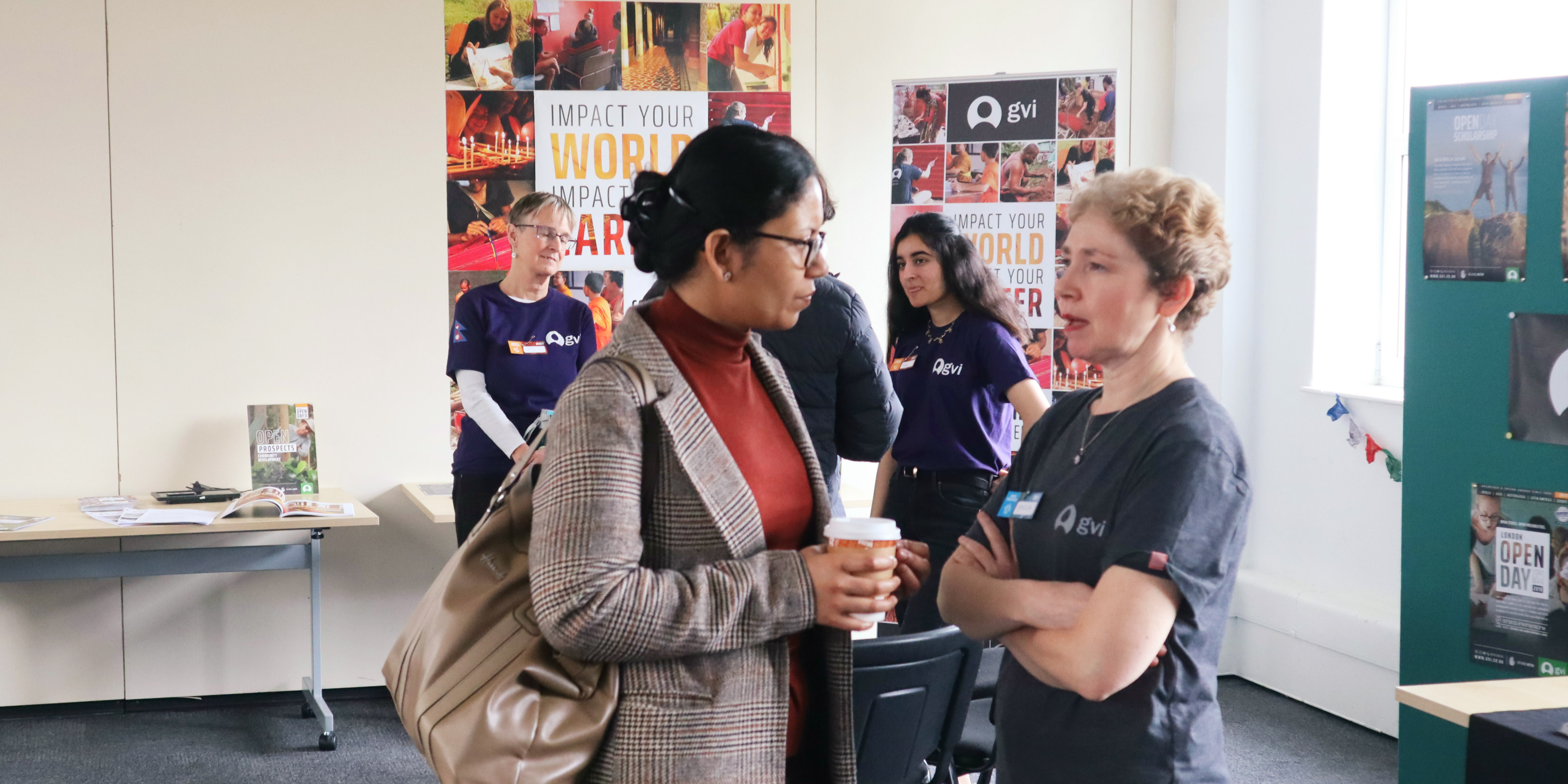 3) You can chat with former volunteers to find out what it's really like to volunteer with GVI
Former volunteers will be coming along to both the London and Manchester Open Days as ambassadors. They have all been on programs with GVI before, and loved their experiences so much that they chose to stay involved. There will be an ambassador from each GVI hub in attendance!
Our ambassadors have a wealth of experience and are happy to answer all of your questions about life as a volunteer.
They'll be able to give you advice on how to choose the right program for you, what to expect once on your trip, and can testify as to how your volunteering journey might impact you on both a personal and professional level.
"My advice for anyone joining a GVI program would be to go with an open mind, and to expect the unexpected," advises GVI ambassador Niamh.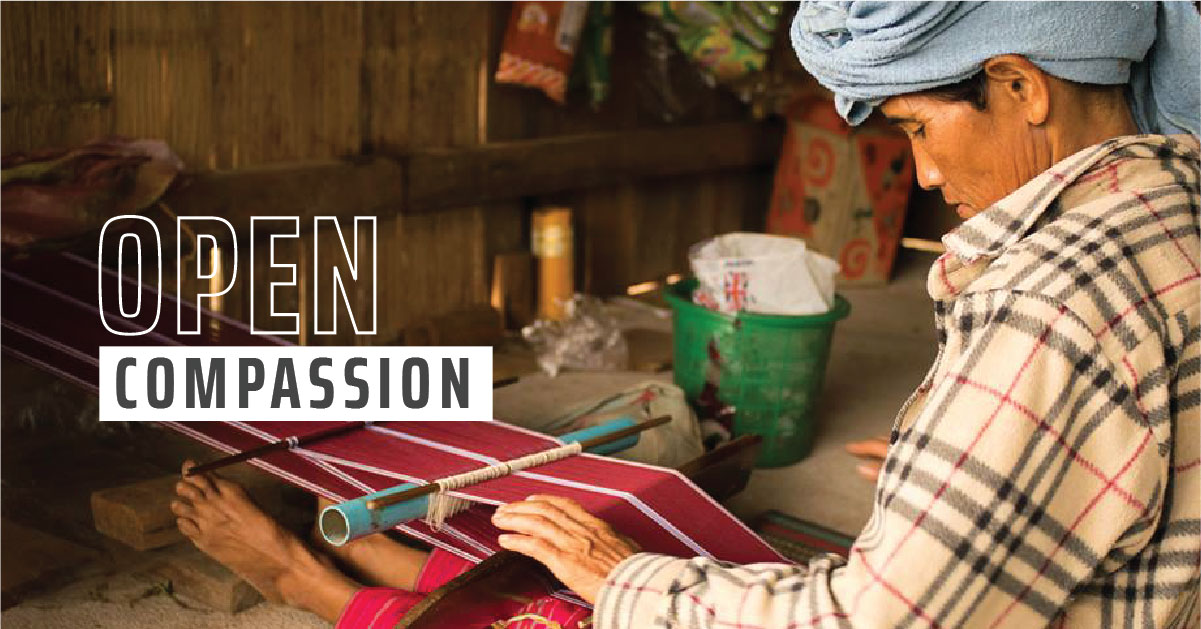 "You will be amazed and inspired by the experiences that you will walk away with. I love travelling to new and exciting countries and I wanted to go somewhere where I could learn to scuba dive, which is what I did in Mexico, [while learning] more about the environment and biodiversity of the planet."
Fellow ambassador, Dave, echoes these sentiments. "My advice to anybody who is thinking about having a new adventure and experience of different cultures, is to look into GVI and see the amazing projects they have to offer," he said.
"Although I had no experience in teaching English, I thoroughly enjoyed every second of volunteering. I have learned that patience is key to working with the students and to slow my delivery down. This benefited me on my return to England."
4) The open day is free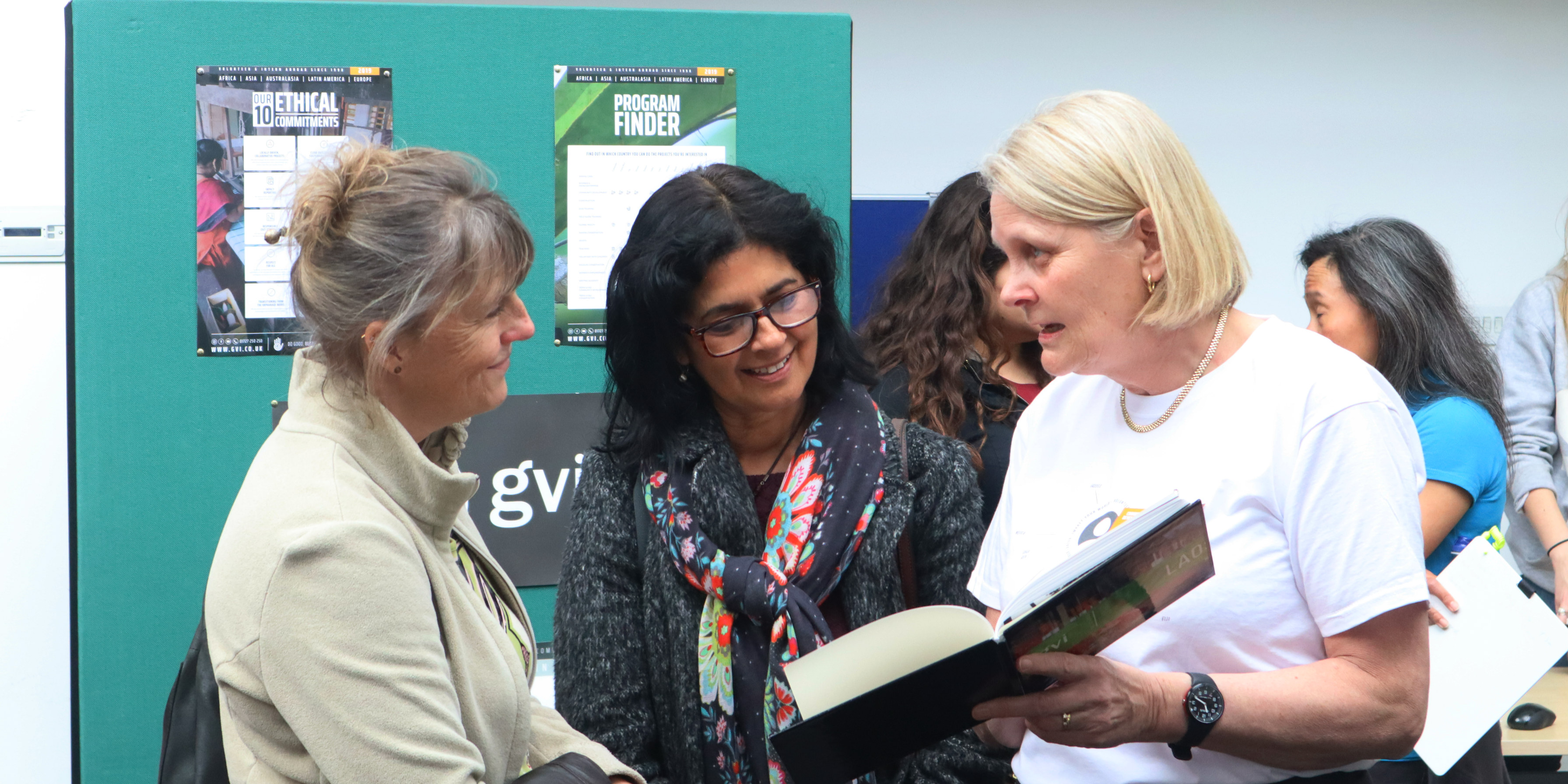 Both open days are free and open to everyone. Drop in any time you want, or stay the whole day. Bring along a friend or family member – we're happy to talk with anyone. We can even help you convince your parents that volunteering is going to be beneficial to you.
Keen to come along? Now let's take a look at how you can make the most of the event.
Ask lots of questions
This is an excellent opportunity to witness firsthand how diverse and passionate our volunteers are. Feel free to talk to our ambassadors and find out more about their experiences.
We recommend taking a look at our programs in advance and going with a few questions in mind. This will help you make the most of the opportunity.

Some questions you could ask might be:
Which program did you choose and why?

What is the most important thing you learned from your experience?

Why do you recommend GVI?

What's your best memory from your volunteer program?
Check out a presentation
Try to catch a presentation. We promise you'll find them interesting, and you might just discover something new. This is also an excellent opportunity to learn more about the kinds of work being done to address some of the biggest challenges in the world today.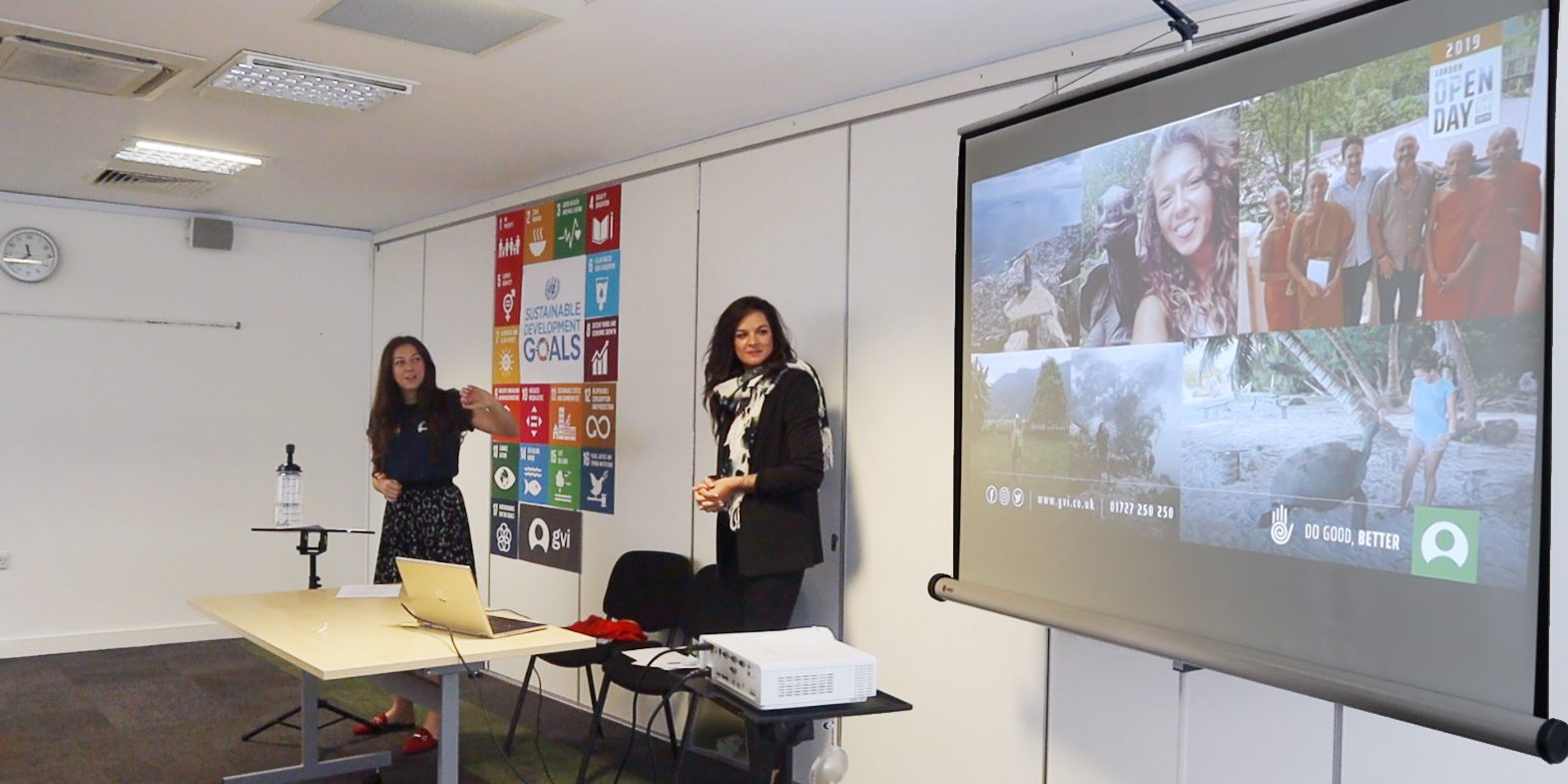 Chat with other attendees
You're not limited to talking to GVI staff. Strike up conversations with other potential volunteers and you might meet a future travel buddy.
Bring friends or family
Our London and Manchester Open Days are open to all ages and is completely free for everyone. Why not bring someone with you? It can be less intimidating when you have a friend with you. Plus the event might just convince them to go a step further and join you on your volunteering trip.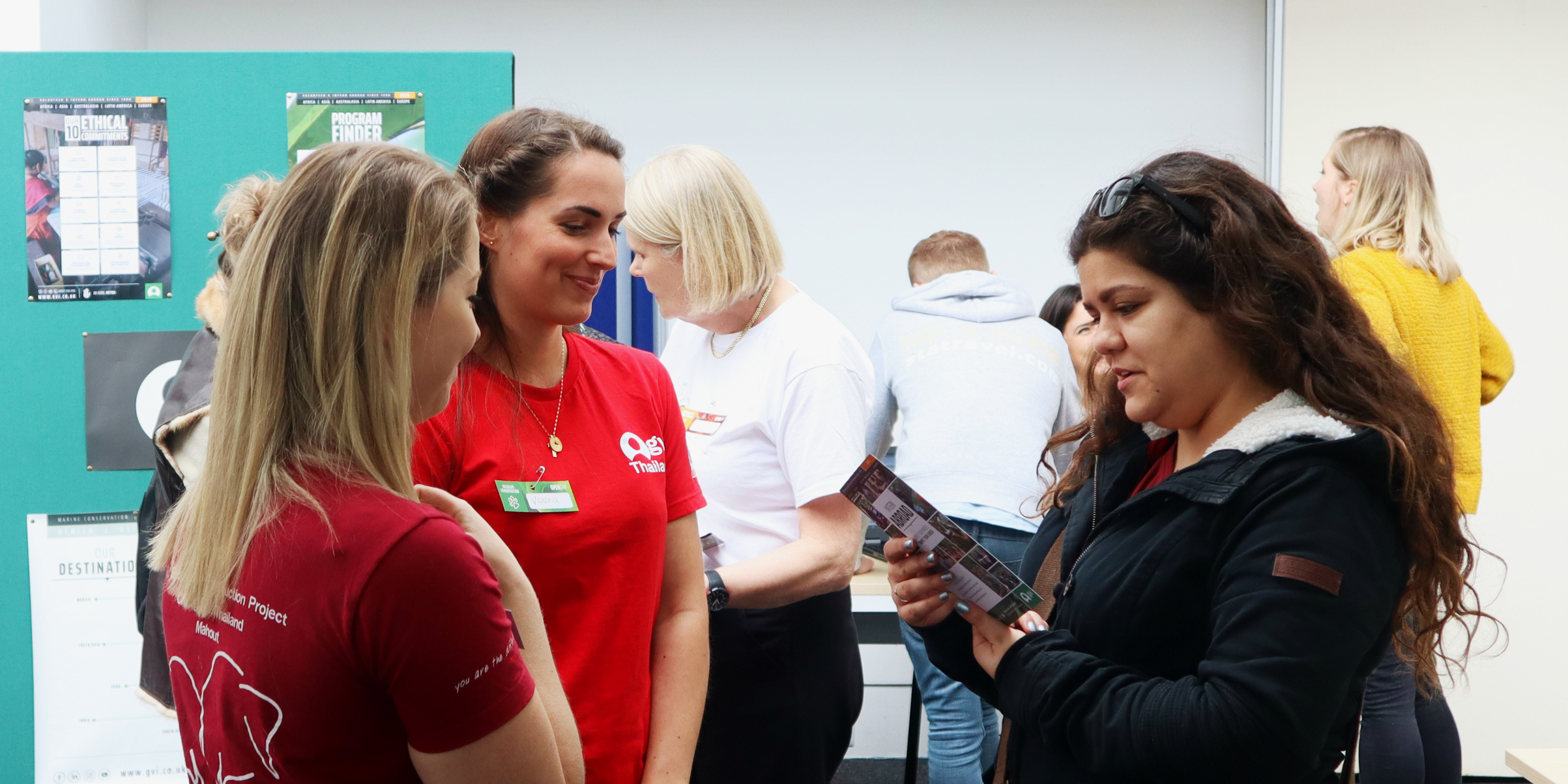 Sign up to make an impact
The London Open Day takes place on 19 October 2019, between 11:00 and 15:30, at Resource for London, 356 Holloway Road, London, N7 6PA. 
The nearest station is Holloway Road, a five-minute walk from the venue. You can get there by hopping on the Piccadilly line. If you are unsure about your commute, you can give the venue a call at 020 7697 4000. 
The Manchester Open Day 26 October 2019, between 11:00 and 15:30, at Manchester Art Gallery, Mosley St, Manchester M2 3JL. 
The Art Gallery is a 10-minute walk from Manchester Piccadilly Station and is located in St Peter's Square. There is a free bus from Manchester Piccadilly Station to St Peter's Square. If you experience any problems, you can call the venue on 0161 235 8888.
Let us know you're interested by filling out our sign up form for London, or Manchester. If you have any questions, feel free to get in touch. We hope to see you there.