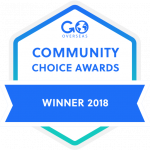 GVI offers over 150 different volunteer abroad projects in countries across the world. While volunteering abroad you can play a crucial role in a range of conservation, education and community projects in Africa, Latin America, Asia, Europe and Australasia.
We have recently launched three exciting locations in which to have your volunteering adventure! So if you want to explore a new destination, join us to volunteer in Cambodia, volunteer in Ghana or volunteer in Peru.
We send over 2,000 people to volunteer abroad every year to help keep our projects sustainable and to ensure their positive impact on surrounding environments. All our volunteer work abroad projects are run alongside, and with the collaboration of, local partners and communities. This helps us to determine their needs to empower them to meet their goals.
We offer volunteer expeditions, volunteer holidays, family volunteering, long term volunteering or multi-country combo volunteering! If you are studying, speak to our Country Experts about receiving academic credit. Our Programmes don't just give you hands-on practical skills, but can also contribute towards your university or college qualification.
Volunteer Abroad Programs
We run volunteer abroad programs for all ages, from durations as short as 1 week, all the way up to 6 months! Whatever your interest, you can get involved as a volunteer overseas, making a sustainable difference in a variety of fields, whilst impacting yourself personally and professionally. Join us in Seychelles, South Africa, Cambodia, Greece, Mexico, Costa Rica, Laos, Nepal, Peru, Thailand, Fiji, Ghana or India. Take a look at the different project focuses below, ranging from environmental conservation, to construction, teaching and women's empowerment!
Need another reason to volunteer abroad? Check out our popular articles, 5 Great Reasons To Volunteer Abroad and 17 Excellent Reasons To Volunteer In 2019!
SEE OUR VOLUNTEERS IN ACTION
Download our program brochures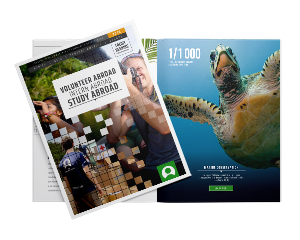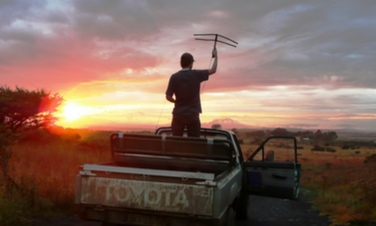 Biodiversity is vital in the maintenance of a healthy ecosystem. These projects focus on the preservation of endangered plant and animal species and provide education to local communities so they can implement long term, impactful approaches to conservation. We offer academic credit to students who complete our programs!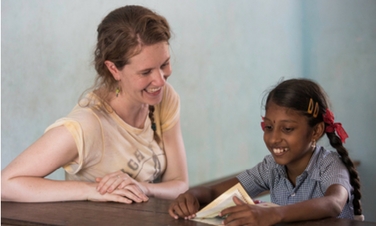 The best way to fight poverty is through sustainable education and training programs. We offer children a safe environment, with support, supervision, socialisation and education with fun. We focus on subjects including basic math, English and sports activities. Gain hands-on practical skills on our programs and students receive academic credit.
Marine ecosystems are very important for the overall health of both marine and terrestrial environments. Ocean waters serve as a critical source of food and valuable minerals to communities around the world. These projects focus on restoring damaged marine ecosystems and protecting endangered marine species through responsible conservation efforts.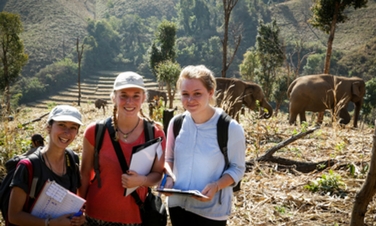 Choosing to volunteer with animals can be a highly rewarding experience for all those concerned. A lack of information regarding the proper care of pets, domestic animals, and in some cases, wildlife as a whole, is severely lacking, resulting in a misunderstanding of how to best care for many animal species. Our participants get a chance to help educate local communities about proper animal care.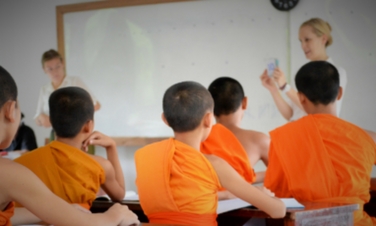 The ability to read and write in English leads to higher paid jobs and offers people the chance to improve their standard of living. English teachers are our most commonly requested resource throughout the communities and schools we work with, a request that our volunteers help us fulfil. Contribute towards your university or college qualification by developing your teaching skills on our programs.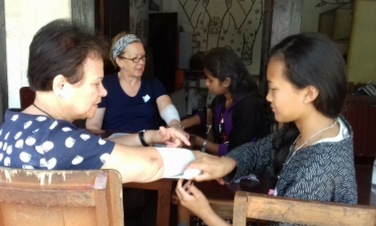 Access to healthcare varies across countries, groups and individuals and is largely influenced by social and economic conditions. Your assistance is needed and all training for the healthcare programs are provided. Our healthcare projects aim to serve many areas of public health interest, such as hygiene, water security, HIV/ Aids awareness, maternal health, and the reduction of child mortality rates.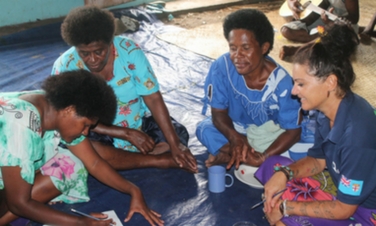 Joining our Women's Empowerment projects provides you with a great opportunity to join an international team and help give women and young girls access to equal education, health care and income opportunities. Our projects are set in enchanting and culturally diverse countries around the world. Make a difference in the lives of women in disadvantaged communities whilst you develop your own abilities.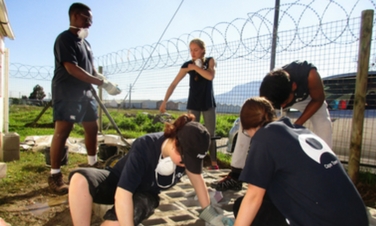 Proper infrastructure and efficient systems are key aspects to the health and well being of local communities. Our construction projects focus on addressing basic human needs and aim to help protect those most at risk. By lending a helping hand you can make a huge difference in disadvantaged communities. Contribute to our construction projects, gain new skills and develop your own career.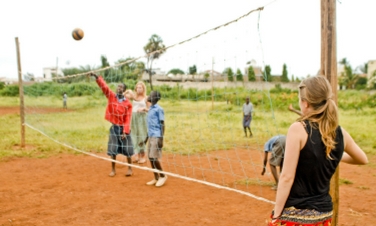 Sport is recognised as a viable, valuable tool, when working with children. It helps fight depression, aids with better concentration, teaches the fundamentals of teamwork, respect for rules, and can be a great boost to individual confidence. Participants get to engage in and help coach a variety of sporting activities to children from the local communities we work in. The skills that the children learn goes far beyond just the sports field.