Women's Empowerment Volunteering Abroad
Volunteering on Women's Empowerment initiatives is a great way to see the world, experience new cultures and contribute to a sustainable project, which will yield long-term results for the individual and the community as a whole. Volunteers can choose from a variety of locations based in some of the world's most remote and beautiful countries such as Nepal, India, Loas, Cape Town, Ghana, Peru and Cambodia!
If you are passionate about empowering women from disadvantaged communities around the world through educational enhancement, health care education, and income initiatives, you shouldn't let this opportunity pass you by. You can gain hands-on practical skills whilst making a difference, immersing yourself in the local language and culture, and contributing towards your college qualification and future career. If you are a student and interested in our women's empowerment programs, find out more about receiving academic credit. Our programs are perfect for volunteer holidays or even for the slightly older volunteer.
Please note that GVI has a Child and Vulnerable Adult Protection Policy that is implemented on each program. As part of the policy, participants will be required to complete a DPS check, Police Clearance, or a National Background Check where necessary, and to comply by the policy. We also follow strict health and safety policies.
Through our various community work over the last 10 years, GVI has been able to see first hand how helping women play more active roles in society has improved the community on a variety of levels and is committed to focusing our energy on these projects in order to yield greater results. We also have specific teaching projects where you can make a difference through teaching, click here to see the programs.
Download our program brochures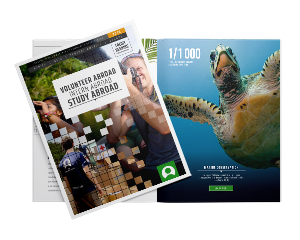 Gender equality in education and work is pivotal to economic development. Find out more about the importance of women's empowerment [...]
Leyla Isin-Xiong, who manages all our programs throughout Laos, discusses the gender equality issues faced by women in the [...]