Know Your Skills: How To Explain Your Abroad Experience On A Resume
By Jenny Clark
3 years ago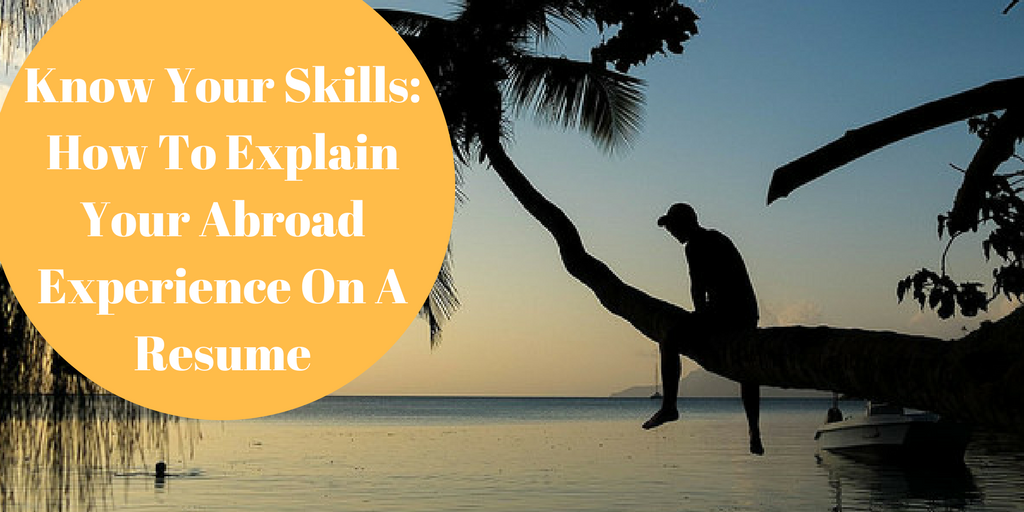 Once you've gone abroad (for example, on a volunteer project, an international internship, a service-learning project, or a longer gap year), you will have gained a number of valuable skills  that will serve you in your future life – both personally and professionally. Your international experience has given you a range of new abilities that fall into different categories of skills your future employers will be on the lookout for.
     Further Reading: 3 Key Reasons Why International Experience is a Career Must 
So, now that you've returned, how do you express these new abilities on a cover letter or resume? After your experience itself, you face the challenge of how to describe it! It can be difficult to organize those experiences and skills into an easily understandable format, as you try to explain it to others. However, when you understand these skills and how they can fit within employer's objectives, and when you can assess yourself and articulate those qualifications to others, you will be much more effective and focused in your job search.
      Further Reading: 7 Steps To Become A Global Citizen 
Below are the key skills gained from international work, study, or travel, with brief descriptions of each one so you can better explain them in an interview, or on a cover letter or resume (or Linked In profile!).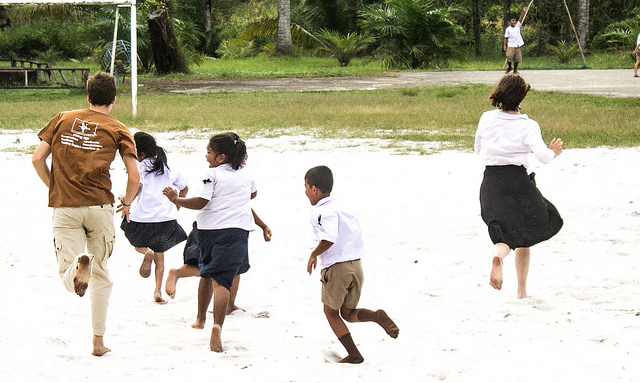 Verbal & Written Communication Skills
First of all, you will want to highlight any experience you've had with presentations, public speaking, podcasts, language speaking, etc that you've had throughout your international experience (and in general, really). Employers value good communicators! This also goes for written skills; any research, editing, policy reports, operational reports, blogging, essays, etc. you've done while abroad will be great to mention, with a brief description of noteworthy activities.
Organizational & People-skills
Never underestimate the power of a good attitude! Whatever kinds of people-skills you may have developed, or experience with group work or group management, will serve you well in a future workplace. Give examples of when you have collaborated with others (in a team setting), and demonstrated leadership or problem-solving tendencies throughout challenging moments or any social/group tension. Leadership especially is a skill employers look for, so any specific courses, stories, or examples you have that demonstrate how you took charge with group dynamics or project planning would be great to overview.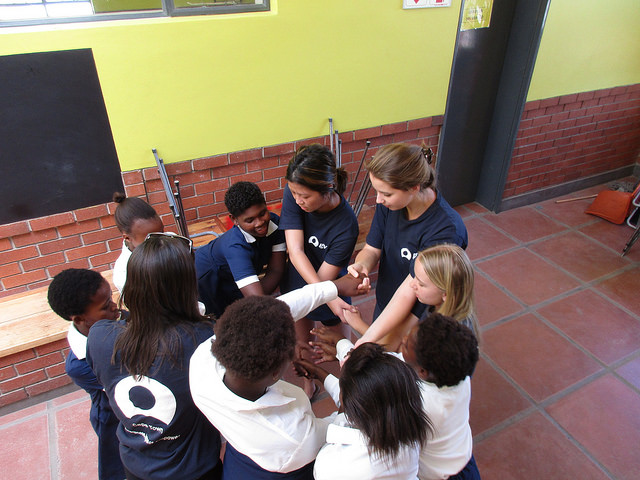 Independence & Self-discipline
How have you learned about yourself? In terms of program/project work, this would refer to any solo projects you worked on and completed independently, or any tasks you were put in charge of that you finished relatively unsupervised. Whenever you have less supervision and more independence, you also have more responsibility for a task, and so you can develop self-reliability and self-disciplined tendencies, both of which employers look for to make a cohesive workforce.
Intercultural Communication Skills
This actually refers to a wide range of skills you can gain as you experience and integrate within a different culture. Gaining these kinds of cultural skills helps you to transmit your knowledge of your own culture to people of other cultures, and in return, better accept and understand theirs. By doing so, you can then better understand and share the wealth of cultural information you experience throughout your time abroad. This is not just limited to language proficiency (although that helps!). It includes nonverbal abilities of listening and observation, of intuition and adaptability. The more receptive you are to new perspectives, and the more flexible you are with your own "way of doing things," the more developed in these skill-sets you will become.
      Further Reading: One Skill Every 21st Century Student Should Have and How to Get It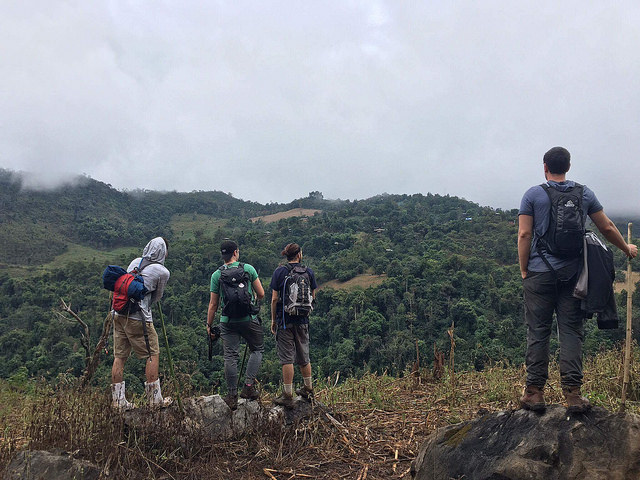 Adaptation & Stress Management
Traveling abroad can be difficult! Think back on any challenges you experienced throughout your time abroad (e.g. think scheduling, time management, juggling different life responsibilities while also not speaking the language, etc). Think of examples when you displayed coping or adaption skills that allowed you to navigate them. This can include instances of demonstrating emotional stability, knowing how to cope or developing stress management, being a mediator or facilitator during project work or group travel, etc.
General Travel Skills
Think of what inspired you to go abroad in the first place. You most likely were curious, open-minded about new experiences, had a desire for challenge and change, had a sense of adventure, and had a passion/inspiration to learn about new cultures. All of those traits are great to mention, as they demonstrate an energy and willingness to learn new things that employers will want you to apply to your work environment.
    Further Reading: 6 Ways To Deepen Your Travel Experiences 
Feel ready to start making a difference? Find out more about GVI's international, award-winning volunteering programs and internships, and choose from community development, animal care, teaching, women's empowerment, and conservation projects worldwide.