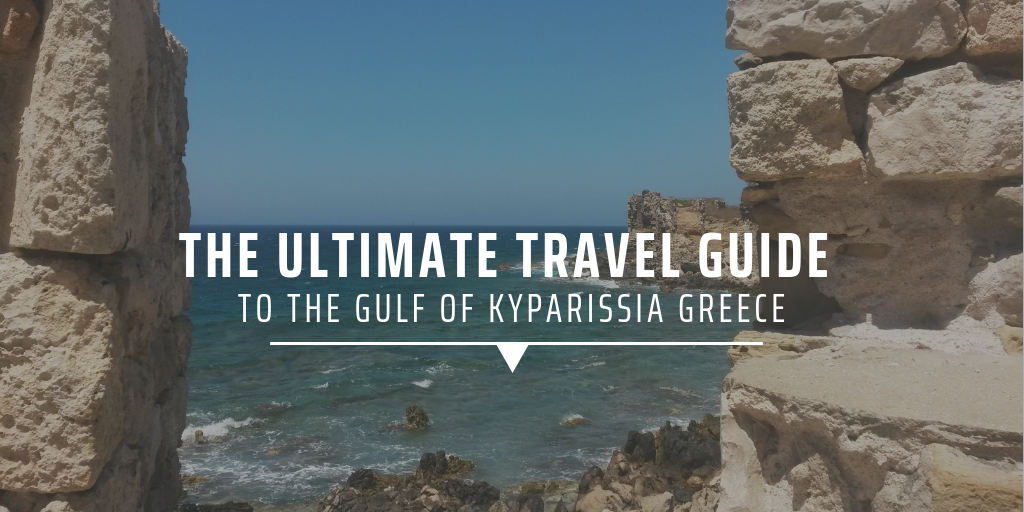 Greece is a famous travel destination and is made up of over 227 inhabited islands and 8,498 miles of coastline. You may have heard of the more popular islands, such as Santorini, Mykonos, and Corfu, but have you considered a less trodden area of Greece?
The Gulf of Kyparissia is home to some of the best beaches in Greece. It is also the site of GVI's marine conservation base in Giannitsochori. Its sandy expanses are relatively untouched and protected by law as one of the most important nesting sites of the near threatened loggerhead turtle.
The region has plenty of local buses to and from Giannitsochori, as well as trains running from Patras and Pyrgos to Kyparissia.
We will outline some of the best things to do and see while you volunteer in the Gulf of Kyparissia, including beaches to visit, wildlife to spot and historical monuments to explore.

The best beaches in Greece
With the town Kyparissia being on the edge of the Ionian Sea, its clear waters and golden sandy beaches will rival your most serene daydreams.
The first spot you have to visit is Ai Lagoudis beach. Near to Kyparissia, the sweeping Ai Lagoudis coastline is perfect for swimming and watersports, like sea kayaking or paddle boarding.
This blue flag beach is equipped with a lifeguard during the summer months and has toilets and many sun loungers available for rent. Swimming is popular in the area, especially due to the depth of the waters so near to shore, and less powerful currents than those further along the coastline.
This beach is popular due to its proximity to Kyparissia and is an ideal place for locals and visitors to meet. Many restaurants along the beachfront serve traditional Greek seafood and coffees, together with a view to die for, with many terraces overlooking the beach.
Kalo Nero Beach is also worth a visit. With a quiet fishing village nearby and very low numbers of tourists in the area, this makes for a serene day trip while volunteering in Greece.
From the beach, you can gaze over to the windswept Schiza: an uninhabited island of 4.7 square miles. Keep in mind that there are strict areas for sunbathing and swimming around Kalo Nero village due to the protected loggerhead turtle nesting areas along this stretch of coast.

While exploring the Gulf of Kyparissia, you are bound to come across loggerhead turtle nesting sites. It is for this reason that the region is a protected area.
You shouldn't disturb or move loggerhead turtle eggs, nor should you interfere with baby loggerhead turtles as they may their way to the ocean. But you can help to monitor and conserve these creatures as part of the GVI turtle conservation project in Giannitsochori.
The loggerhead turtle is a near threatened sea turtle species, which is found in the Pacific, Atlantic and Indian Oceans. Loggerhead turtles are under threat due to factors such as plastic pollution in the ocean, and nest destruction.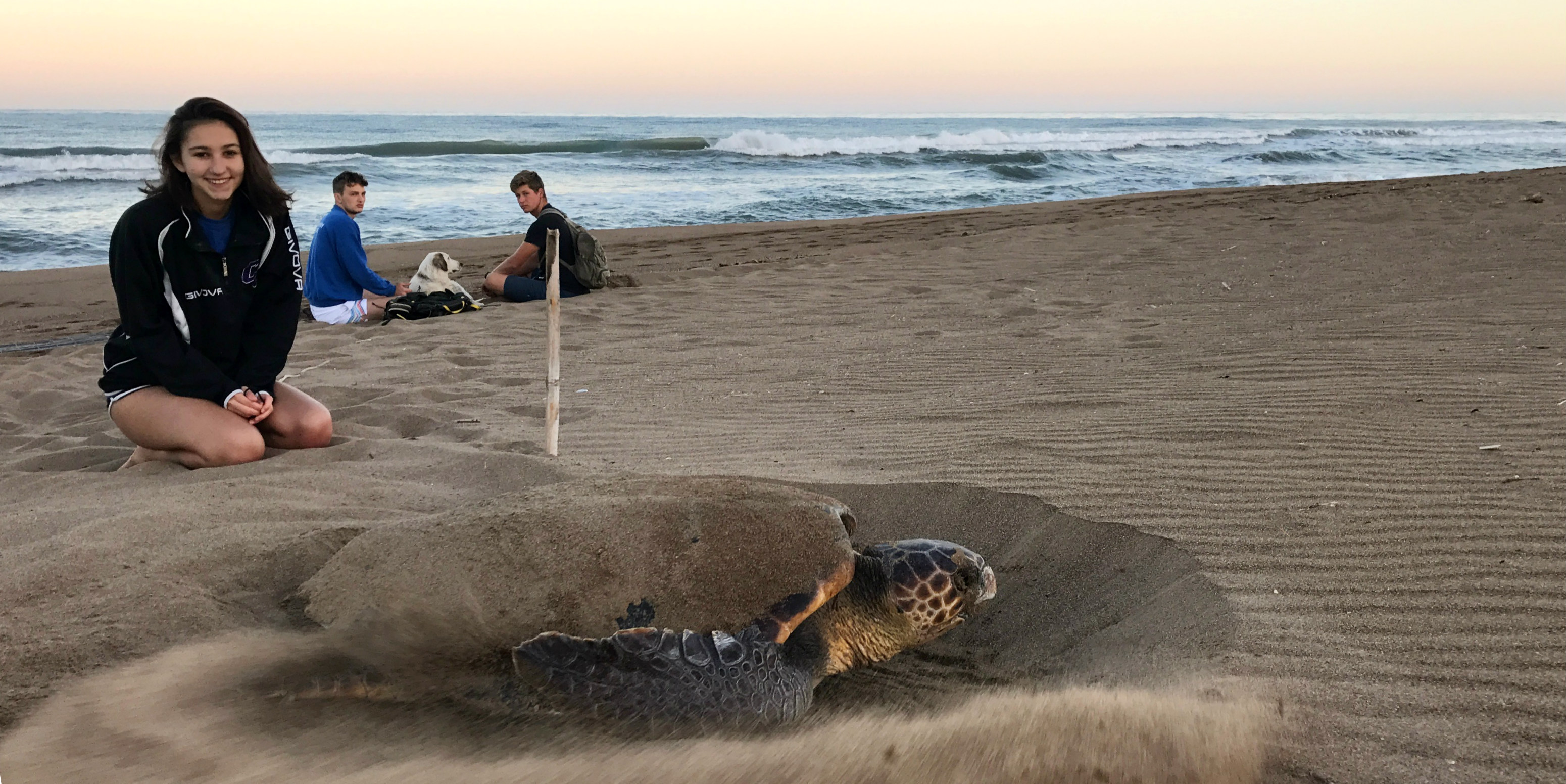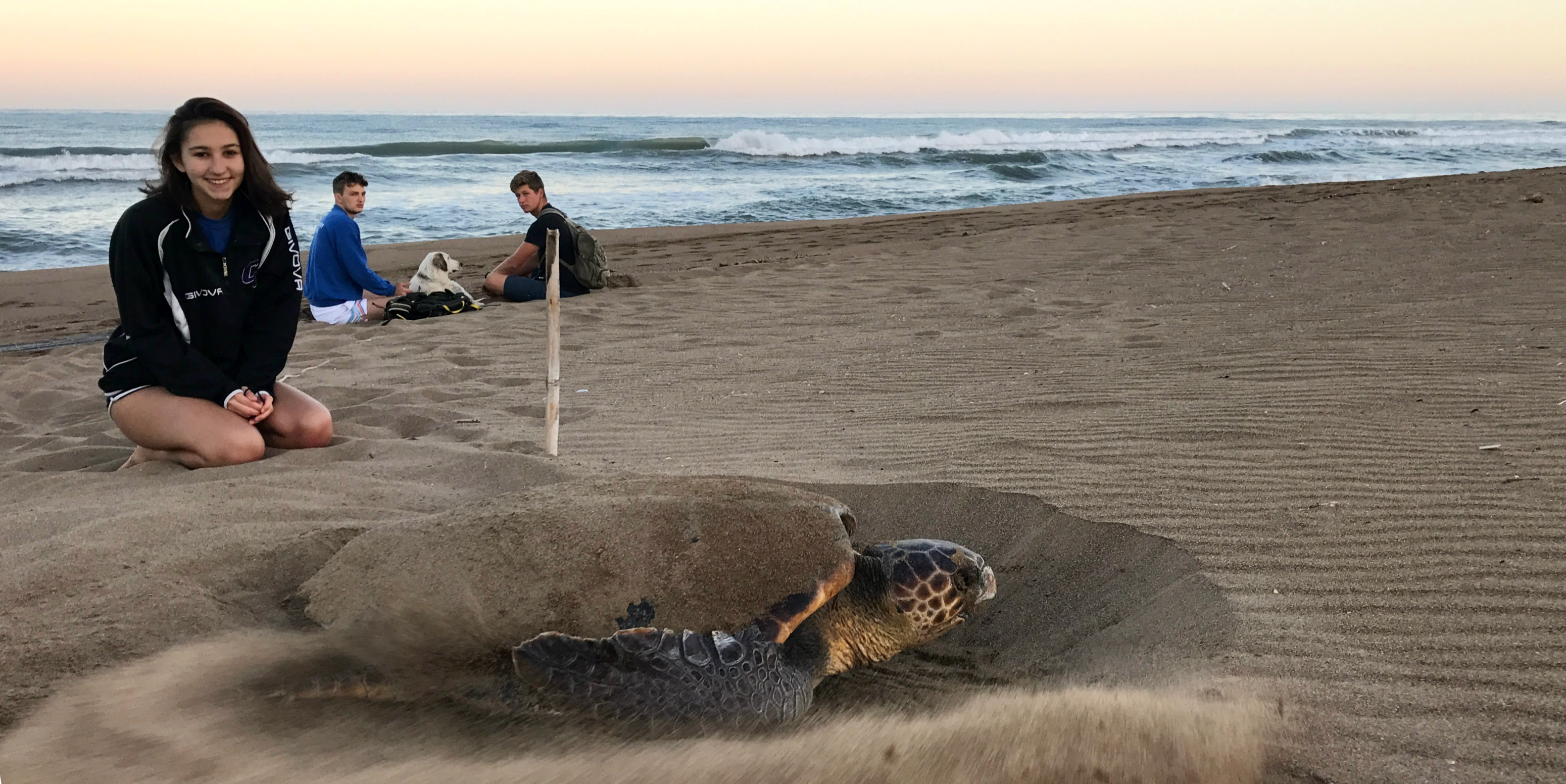 They grow to up to one meter in length but have a high mortality rate. It is estimated that only two in every 1,000 loggerhead turtle hatchlings make it to adulthood. Fortunately, conservation efforts in this area have helped to increase population numbers, through monitoring and nest protection on the beach.
Other opportunities to view sea life in the area involve snorkeling in certain designated areas along the coast.
Along the coastline of the Ionian Sea, you will find reefs and seagrass. In clear areas, the visibility can be over 20 yards.
Many different species of fish live along the Gulf of Kyparissia, so immerse yourself in its clear waters and try to spot the colorful scorpion fish or the moray eel. Just remember to snorkel responsibly, and without damaging the delicate marine ecosystem.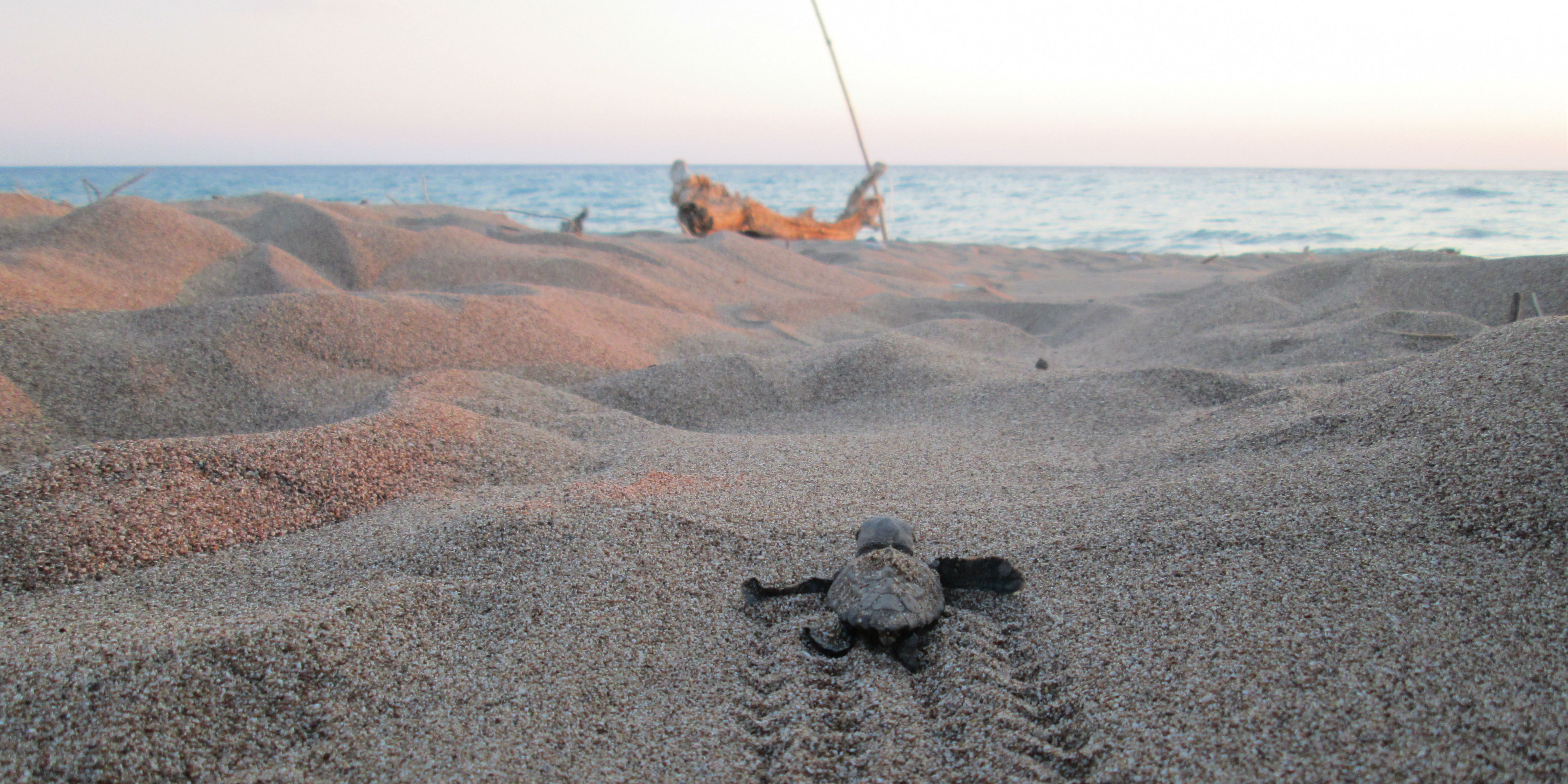 Marvel at the historic ruins in Pyrgos, Greece
Once you've plunged the depths of Greece's great blue beyond, make a return to land, and travel north to Pyrgos.
Just a 40-minute car ride from Giannitsochori, the ruins and the back streets of historical Pyrgos is another less-traversed part of Greece, with small cafes tucked away in its alleyways just waiting to be discovered.
Getting lost in the streets of Pyrgos is definitely a bucket list experience, as is exploring the old stone buildings and crumbling ruins of the city's old fort.
Areopoli, or the city of Ares, is another historic village with many more narrow stone streets and tower houses. It was at Areopoli that the Greek War of Independence was started in 1821.
The village is home to 15 churches, many of which are in the Byzantine style, along with traditional Mani restaurants – serving up pork-based sigklino that will make your mouth water. There is also a lively market on Saturdays, with lots of fresh produce and local foods to sample.
Get lost in the old town in Kyparissia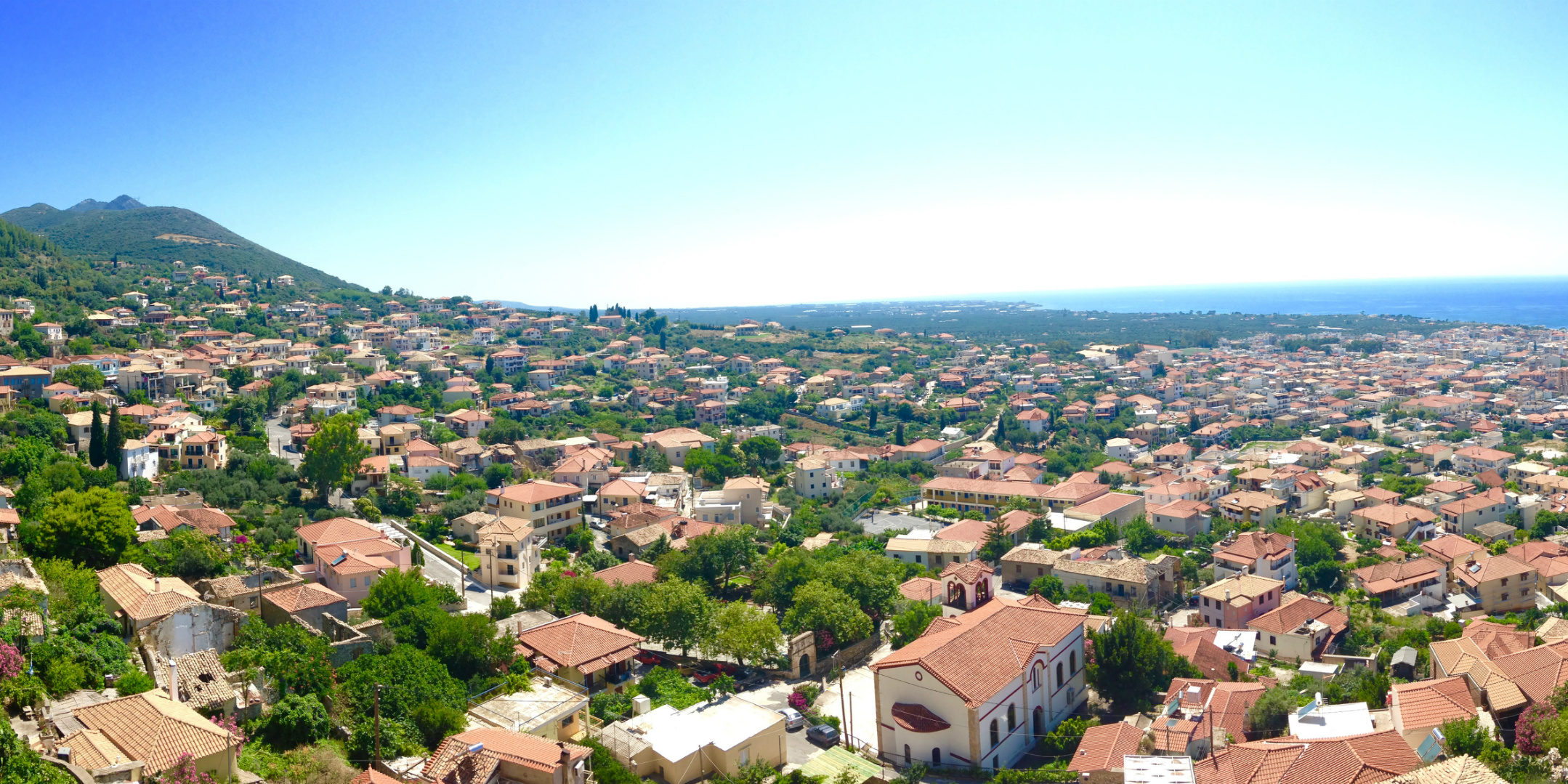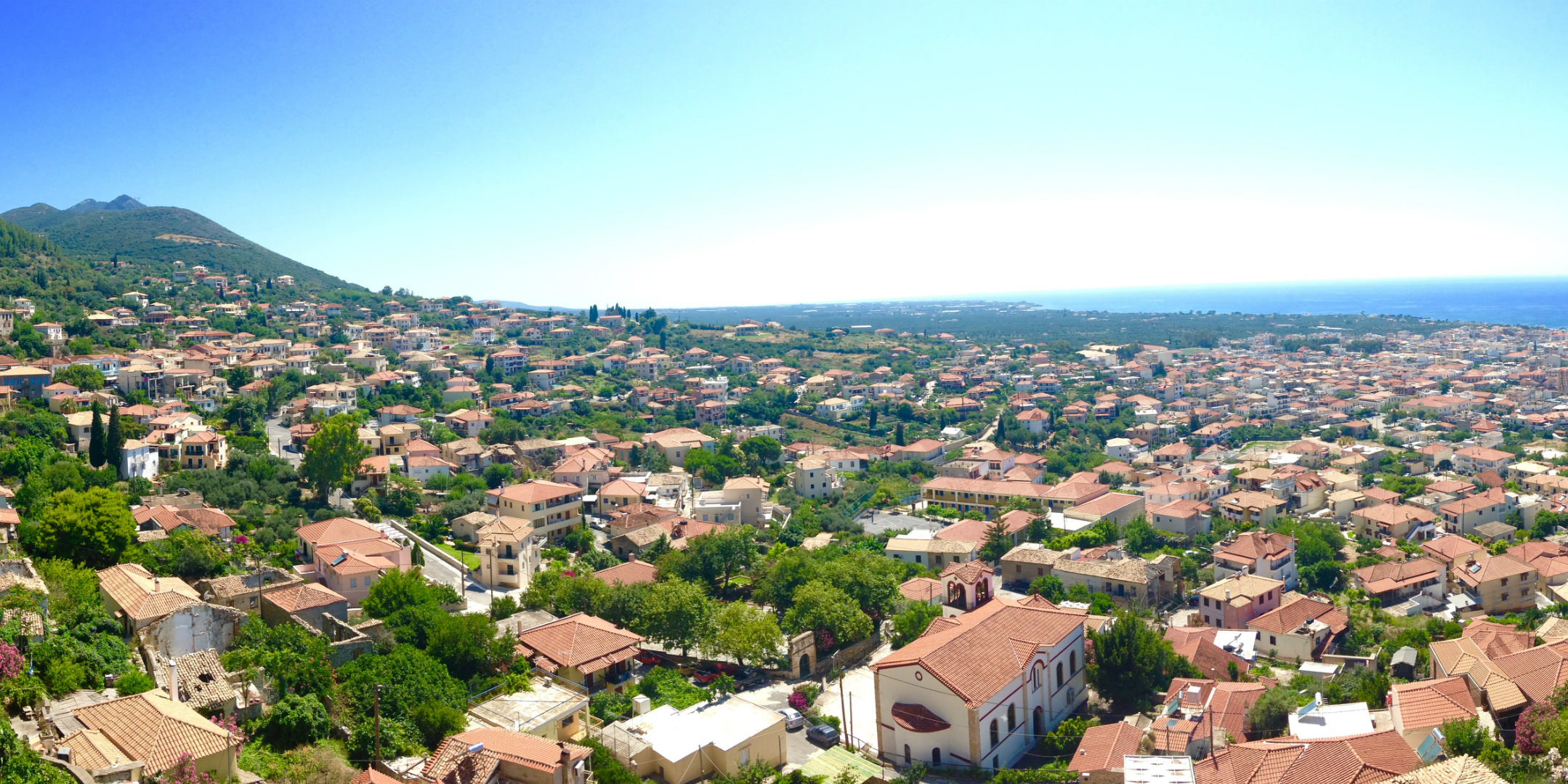 The final architectural marvel in the bay is the town of Kyparissia itself. Kyparissia town has only 5,100 residents but has been inhabited since Ancient Greece. The surrounding region has numerous olive groves, and the town is filled with narrow streets and charming cafes to explore for a day.
The old town has towering buildings and alluring views across the bay and is perfect for exploring on foot. You'll find a panoramic view of the surrounding bay up by the Castle of Kyparissia.
It's definitely worth a hike up the hill, to explore this castle, and learn about its turbulent history. The castle was rebuilt by the Franks, on the site of a previous Byzantine fortress. It was taken over by the Turks, before later falling under Venetian rule.
Ready to explore the beaches and historical villages of the Gulf of Kyparissia, Greece? Contact us today and make your travels to this region count, by helping with the conservation of baby loggerhead turtles in Giannitsochori.