Teaching Internships Abroad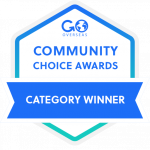 International teaching internships provide practical classroom experience to further your career goals. GVI's teaching interns enhance access to education for individuals from disadvantaged communities, where schools are often overcrowded and teachers are limited.
Regardless of your career pursuits, our international teaching internships offer you real-world experience that contributes to your professional development and enhances your future employability.
As a GVI intern, you can instruct novice buddhist monks in Laos; provide children in India access to education, and a safe and nurturing environment; teach English to disadvantaged children in Fiji, South Africa or Costa Rica; or obtain your TEFL teacher qualifications in Thailand. Alternatively, if you are not interested in an internship you can choose one of our volunteer teaching abroad or volunteer with children programs. Apart from these internships we now also have a range of programs specifically for students looking to travel and join a gap year volunteering program abroad and make a real difference in the world. Our internships don't just give you hands-on practical skills, but can also contribute towards your university or college qualification; find out if you qualify for academic credit!
Completing a GVI teaching internship abroad gives interns:
Comprehensive feedback and instruction from a staff mentor

Detailed instructor evaluation on an individual, self-directed project

Hands-on field experience in the educational sector

Training on sustainable development, teaching methods, lesson planning, and classroom management

Experience working with local, disadvantaged communities

Development of leadership, interpersonal, and problem-solving skills

Health and Safety/First Aid Training

The opportunity for Spanish language immersion in Mexico or Costa Rica

Potential employment for qualified individuals following their internship
Please note that GVI has a Child and Vulnerable Adult Protection Policy that is implemented on each program. As part of the policy, participants will be required to complete a DPS check, Police Clearance, or a National Background Check where necessary, and to comply by the policy.
Download our program brochures