African Marine and Wildlife Conservation Expedition
Make the most out of your time abroad and experience two amazing locations, while volunteering on critical terrestrial and marine conservation projects.
Our Impact
Location
Volunteer in Curieuse
Experience the beautiful Indian Ocean paradise of the Seychelles islands. We operate two bases in the inner granitic islands, both within National Marine Parks next to stunning palm-fringed beaches and forested areas. Our Cap Ternay marine expedition base is located on the NE coast of Mahe adjacent to the spectacular Baie Ternay Marine Park. Curieuse Island and its surrounding waters are rich in wildlife, the setting for terrestrial and construction programs. The paradise of the Seychelles is the ideal location to volunteer, gain new skills on our internships or enjoy a short volunteer holiday in a well-preserved and tranquil tropical archipelago.
Program Information
Discover two
breath-taking
locations when you travel to South Africa and the Seychelles to contribute to vital terrestrial and marine conservation initiatives. Learn to track animals, study their
behaviour
, conduct mangrove surveys and more while living amongst some of the most beautiful scenery in the world.
Overview
Step out of your comfort zone and experience two amazing locations, brimming with iconic wildlife, rich culture and exotic scenery. Experience a side of South Africa and the Seychelles that few have seen, when you join a team of international volunteers committed to the conservation of these beautiful, yet endangered, ecosystems.
On this multi country project you will volunteer in a wide range of conservation projects, giving you a holistic view on how these fragile ecosystems rely on each other. In the Seychelles, you will be assisting the Seychelles National Parks Authority with crucial wildlife and island conservation projects while working with an abundance of flora and fauna. In South Africa, you will be volunteering with an international team in order to collect vital
behavioural
data on
reintroduced
predators and large herbivores on a private game reserve. In order to assist with this vital conservation work you will be trained to use research equipment to help locate predators in the reserve and you will receive invaluable training in large animal identification, tracking and
behavioural
study skills.
If you are looking to learn more about conservation, contribute to a meaningful project and want to spend time in two incredible locations, this is definitely the project for you!
No special skills or qualifications are required to join this program, as all training will be provided by our fully qualified field teams. All we ask is an enthusiasm to learn and become fully involved and immersed in this unique opportunity.
Please note travel between South Africa and the Seychelles is not included, but please speak to your Country Expert who will be able to advise you on your options and costs involved.
Highlights
Travelling to two visually stunning countries; exploring the nearby regions such as the Drakensberg Mountains; visiting the National Parks; snorkelling in crystal clear water; travelling to the other islands of the Seychelles; contributing to the conservation of the endangered tortoises; mastering radio telemetry techniques; learning to track animals through the bush; living and working alongside FGASA qualified South Africa Guides and making a sustainable long-term contribution to the conservation of the incredible fauna and flora that call these two countries home.
Program Details
Life On Base
Caqalai Island plays host to a diverse mix of marine conservation projects, which participants will experience while living an island-style, communal environment with fellow participants and GVI staff. The island is on the edge of an expansive reef system, which provides volunteers and interns with the opportunity to see extensive and exclusive underwater life, generating a vastly in-depth, explorative experience as a whole.  
Accommodation Tour
ACCOMMODATION
Accomodation on our Caqalai base is just a few meters away from the water, providing participants with a once in a lifetime experience. Participants are traditionally housed in dorm rooms for the duration of their stay, with shared bathrooms facilities and communal relaxation and social areas.
MEALS
The core of Fijian cuisine consists of sweet potatoes, taro, rice, cassava, coconut and fish. Participants take it in turns to prepare meals for the group as a whole, which is all part of living on a GVI base. Food consists of primarily a vegetarian diet, though meat is provided on base roughly twice per week. Breakfast varies, but could include porridge, fruit or toast, and lunch and dinner are a mixture of lentils, beans and vegetables with pasta, rice, noodles, roti, cassava or dalo.
COMMUNICATION
Considering the unique, remote base location, participants will have limited access to long-distance communications while on a program in Caqalai, so be sure to give your friends and family a heads up about how often they can expect to hear from you. Consider this your opportunity to take a well earned sabbatical from the hustle and bustle of the modern technological age. There is no general internet access on base, though it is possible to purchase a pay-as-you-go mobile USB stick or wifi modem, however internet signal remains intermittent in the area.
CLIMATE
Fiji is warm and sunny, providing you with a real island-living experience. April/May and October/November is a great time to visit Caqalai, given the pleasant air temperatures during the day, with cooler temperatures overnight. Depending on the season, there may be quite a bit of rain during your visit, so be sure to pack accordingly. During summer months (December to March), the water temperature rises to a very comfortable 27-30°C (75-80°F).
Your Impact
All of our programs have short, mid and long-term objectives that fit with the United Nations Sustainable Development Goals or UN SDGs. This enables us to report on our collaborative impact across the world in a streamlined manner, measuring which UN SDGs we are making a substantial contribution to. Furthermore, this will help our local partners and communities measure and visualise their contribution to the UN SDGs.
Upon arrival to base, you will be educated about the history of the UN SDGs. You will learn about the specific goals of your location, the long-, mid- and short-term objectives, and also clarification of how your personal, shorter-term involvement contributes to these goals on a global level.
Our aim is to educate you on local and global issues, so that you continue to act as active global citizens after your program, helping to fulfil our mission of building a global network of people united by their passion to make a difference.
GVI Chiang Mai's programs work in collaboration with the local hill tribe and village of Karen. Here we work with the elephant-keeping community to help reintegrate elephants into their natural habitat from their previous lives in tourist camps.
Your contribution will help to keep these elephants in protected forests, continuing the conservation of these beautiful animals and what remains of their fragmented forest habitats, as well as providing funding to keep the project running whilst offering alternative livelihoods to the local community. The goal of this project is to have semi-wild herds of elephants living, socializing, and foraging in their natural habitat, supervised by their mahouts around their local village.
This allows us to offer support to the local community, assist in the conservation of these amazing animals, and to address many of the UN Sustainable Development Goals, such as #15 – Life On Land, #4 – Quality Education, #8 – Decent Work and Economic Growth, and #13 – Climate Action.
Project Objectives
GVI Chiang Mai Long-term Objectives:  
1. Increase and promote the ethical treatment of elephants
2. Create a viable self-sustaining eco-tourism program for the village.
3. Supporting a stable herd of elephants living naturally in the forested area of the village.
4. Improve standards of living and job opportunities for people in the Huay Pakoot village
5. Improve sustainable natural resource management in the Huay Pakoot area
While on a GVI program, participants will make an impact while assisting with the conservation of a staggering 1500 species of marine animals, all of which are found in the region. The communities we work with in Caqalai often do not have access to sufficient resources to carry out regular data collection in their fishing grounds. Access to data provides greater insight into how to address coral reef and fish stock related problems, which can be hampered by natural disasters and unsustainable fishing practice.
Data collected on our programs is provided to the local community and our local partners along with alternative livelihood methods and management strategies to help stakeholders make informed decisions with regards to their existing marine resources and long term food security.
Our Partners In Curieuse
Project Objectives
GVI Caqalai, Fiji Long-term Objectives:
1. Protection and monitoring: establishing locally managed marine areas with the villages of Moturiki, in keeping with community led management plans
2. Education: capacity building with key stakeholders to ensure strong environmental leadership in the future.
3. Livelihoods: introduce methods of alternative livelihood to generate income for local communities to reduce dependence on damaged fisheries for income.
4. Resilience: reduce the vulnerability of communities to the negative impacts of climate change through awareness and training in adaptation techniques and being disaster ready.
5. Collaboration: encouraging good governance, inter-organisational collaboration and inter-village cooperation.
Training
A GVI program is an investment in your career. No matter which you choose, you will be working toward improving your employability by mastering new social skills, gaining further technical expertise and earning qualifications in many cases. Most of our staff are, in fact, GVI Alumni, and we have helped many of our Alumni discover, move toward, and earn their own personal dream jobs. Each program includes introductory workshops, ongoing presentations, as well as on-the-ground professional support provided by our very own trained staff members. In addition, our training programs are critical for helping us to ensure the long-term impact of our sustainable development projects around the world.
What's It like?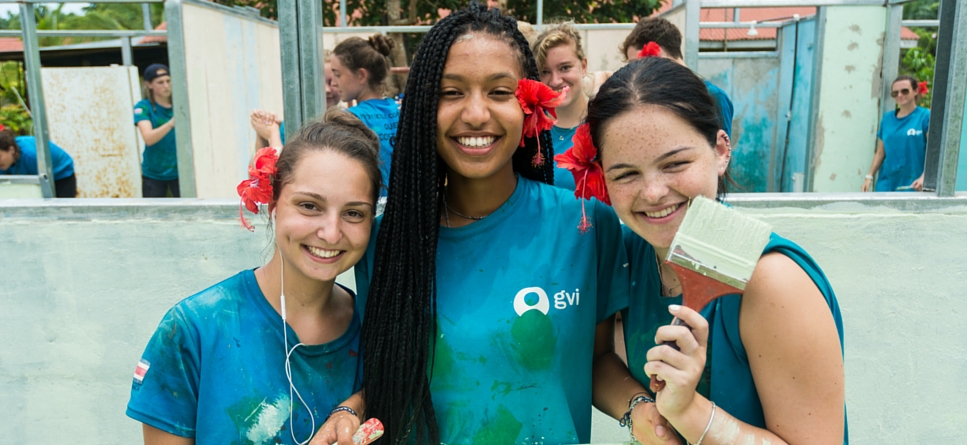 If you'd like to find out what the experience of joining a GVI project is really like, simply contact us and we'll put you in touch with one of our many Alumni.
We'll try to match you to an Alum based on your location, nationality, age, stage of academic career, gender, and program interests. This allows you to gain insights into the experience that is most relevant to you.
Depending on your location you might be able to speak to an Alum over the phone or online, or meet up with them face-to-face at a coffee shop nearby. We also run a series of small events around the world where you can speak to GVI Alumni, Ambassadors and staff members.
Our Ethics
Below is a list of core ethics and best practices we believe are essential to the operation of high quality, ethical volunteer and sustainable development programs. We believe that all responsible volunteer and sustainable development operations should focus upon these principles. If you are considering volunteering, these are some of the key considerations you should question, to ensure that your time and money contributes towards positive change.
Our 10 Ethical Commitments
Locally Driven, Collaborative Projects
We aim to design all our projects in collaboration with local organizations and communities and ensure that they are locally driven.
Clear Objectives & Sustainable Outcomes
We aim to clearly define short-, mid-, and long-term objectives with sustainable outcomes for all our projects.
Impact Reporting
We aim to track, record, and publish the impact of each of our projects.
Working Against Dependency
We aim to build in-country capacity by assisting local organizations in becoming self-sustaining.
Responsible Exit Strategies
For each local organization we work with, we aim to have a plan in place for withdrawing support responsibly.
Clear Roles & Specialized Training
We aim to ensure that ever participant is assigned a clear role and that they are fully trained and supported to carry out their work by specialized staff.
Respect for all
In all our actions we aim to respect the skills and efforts of all and seek to protect the rights, culture and dignity of everyone who engages with GVI.
Local Ownership
We work to ensure that credit for the results of any project, along with any data collected, research conduct, or Intellectual Property developed, remains the property of local organizations.
Transitioning from the Orphanage Model
We do not condone and aim to withdraw support of orphanages and residential care centers.
Child and Vulnerable adult policies
We will live by our Child Protection and Vulnerable Adult policies.
Continual Development
As an organization, GVI is committed to striving toward best practice, and to educating both our potential participants, our partners, and the world at large about them. Both the volunteering and sustainable development sectors are increasingly, and rightly, under scrutiny. Many recent local and global articles highlight poor practices and questionable ethics. GVI is widely recognized for striving to apply global best practice in the volunteering, education and sustainable development sectors throughout our operations by reputable organizations such as ChildSafe.
However, global best practice is always evolving and we dedicate both time and resources to engage with internationally respected experts and learn from the latest research to ensure our programs both fulfil their potential to create maximum positive impact, and minimise their potential to create unintentional negative impact. Along with and as part of the sustainable development and volunteering community, we are constantly learning and applying this learning to practice. We do not always get everything right, but we seek feedback from our community members, partners, participants and our staff, and react accordingly. We know are already doing a great job, and feedback we have received confirms this, but we aim to do even better and are continuously refining our operations to improve upon our already excellent reputation.
What's Included
24-hour emergency phone

24-hour in-country support

Access to Alumni Services and Discounts

Airport pick-up (unless otherwise stated)

All necessary project equipment and materials

All necessary project training by experienced staff

First Aid & CPR training

Live and work in a protected reserve

Location orientation

Long term experienced staff

Meals while on project (except on work placements for long term internships)

Research training

Reserve fees and permits

Safe and basic accommodations (usually shared)

Telemetry training as relevant

Terrestrial research training

Travel advice

Welcome meeting

Wildlife identification techniques
What's Not Included
Additional drinks and gratuities

Extra local excursions

Flights

International and domestic airport taxes

Medical and travel insurance

Personal items and toiletries

Police or background check

Visa costs (where necessary)
Support & Safety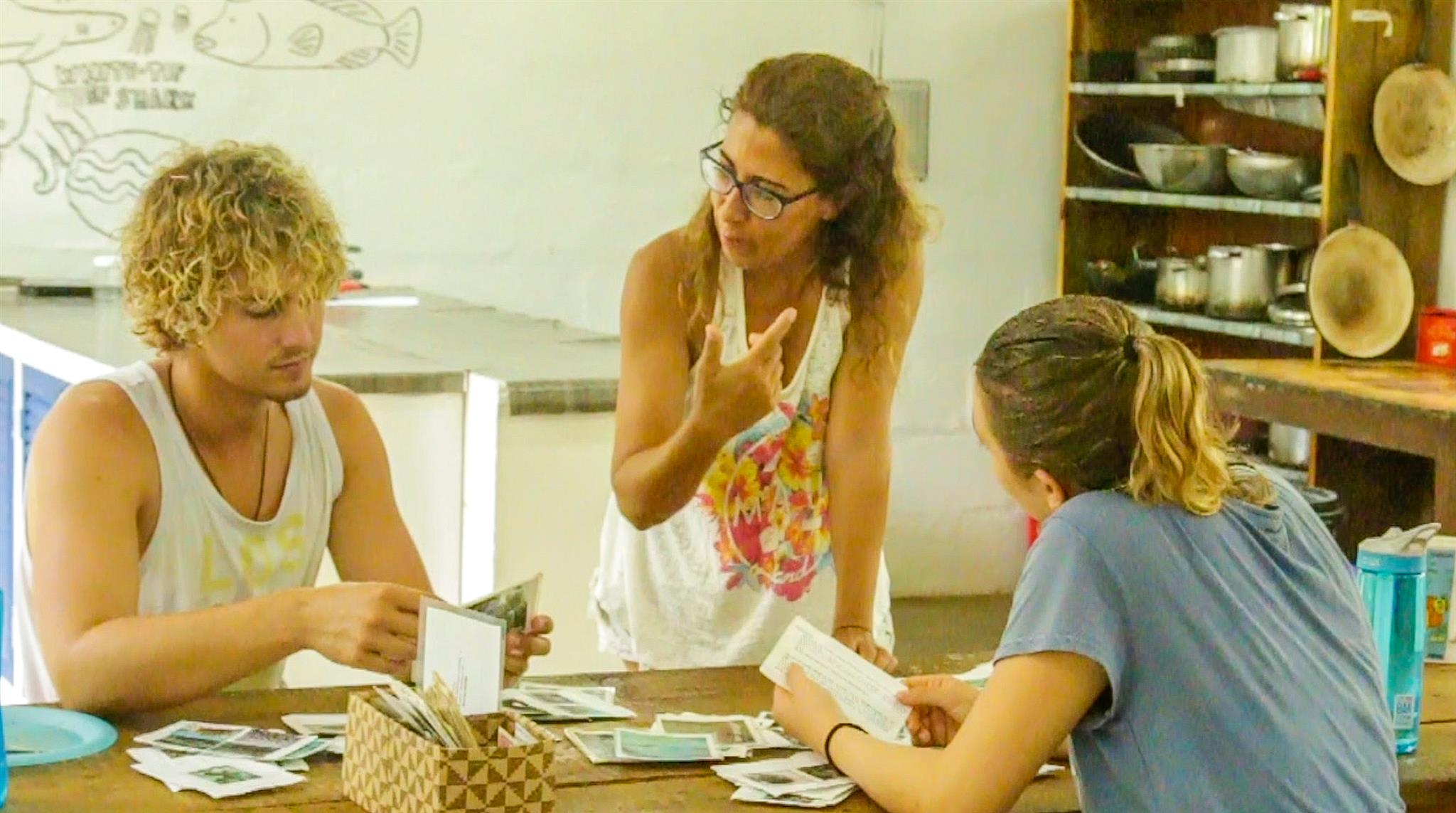 We won't sugarcoat it — Traveling abroad is usually a complex process that carries an element of risk. But this is exactly why we're passionate about providing extensive support throughout the process as well as the highest safety standards during the in-country phase. We believe that volunteering abroad should not only be impactful, but an enjoyable experience that carries as little risk as possible. This is exactly how we've been able to maintain our reputation as the most highly respected volunteering organisations in the sector over the past two decades.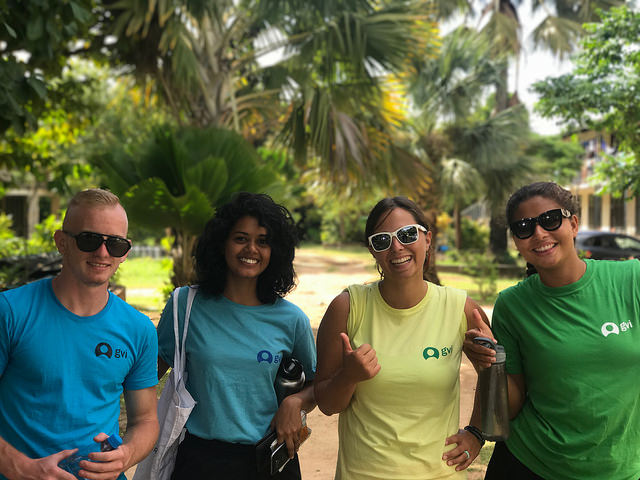 Support
Once a participant books, they will be assigned a personal support coordinator who will oversee their pre-departure journey. The support coordinator helps to bridge the gap between program enrolment and arrival at one of our field bases. Your personal support coordinator will ensure that you are provided with all the necessary information required to apply for visas, background checks, and any other documentation.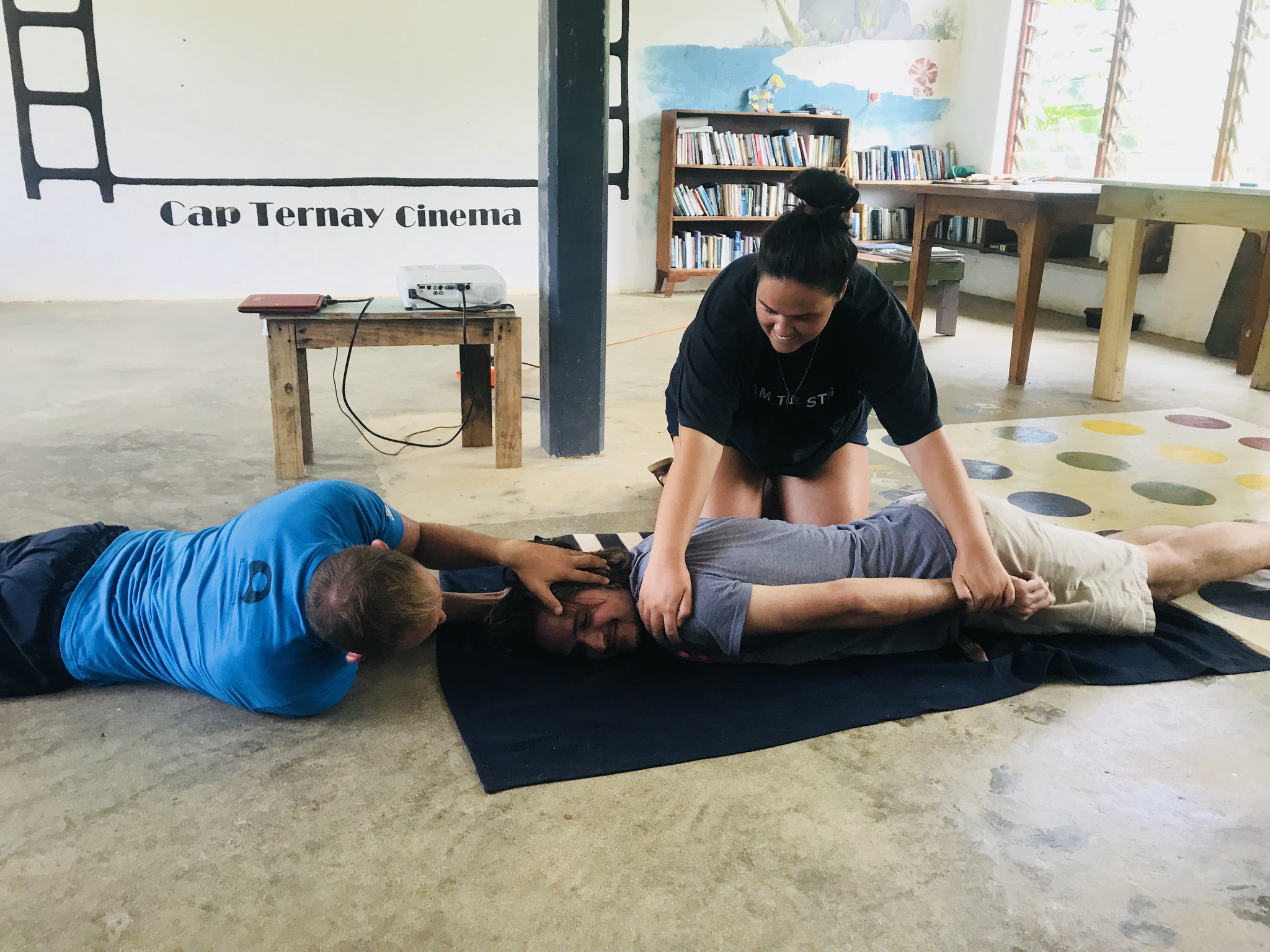 Safety
Upon arrival at the airport participants will be greeted by a GVI staff member. All GVI staff are our own and all our programs around the world are run by our staff. All GVI field staff are background checked, Emergency First Response and safety trained. The minimum staff to participant ratio on GVI's programs is one to six, although on several bases we have a ratio of one to three. When finishing the experience, participants will provide feedback on all aspects of their program.
Health & Safety Case Studies
Country Exploration
Joining a GVI program not only allows participants to collaborate with communities or work toward preserving unique ecosystems but it also offers plenty of opportunity to explore the surrounding area or travel further to see what other parts of the region have to offer. Many decide to travel before or after their GVI experience, solidifying the lifetime friendships established on program.
Our own long term field staff are a great source of advice, and have helped us put together the following information on local travel options. Please note that the below suggestions are not included in the program fee, and are for the individual to organise at their own expense.
Weekend Trips
Regional Exploration
Fiji is a beautiful and exotic destination where you will find picturesque white sand beaches, world class dive sites, and Fiji's famous culture of hospitality and warmth. As an island nation, many of your potential activities will be water based.
Moon Reef Dolphins
Starting locally, participants will be just a short boat ride away you from the famous pod of dolphins that reside year round on Moon Reef.
Forests and Waterfalls
Participants could also opt to hike into forests and swim in hidden waterfalls, or visit one of Fiji's famous island resorts.
Suva
Fiji's capital city, Suva, is only a few hours from the GVI base, and known for its relaxed atmosphere, energetic nightlife, large farmers market and atmospheric port.
Fiji Museum
Participants could also plan to visit the Fiji Museum, where they be able to see ancient tribal artefacts, one of the best exhibitions on tribal art in the Pacific, or read up on Fiji's cannibal past.
Levuka
The old historical capital of Fiji, Levuka, which makes for an interesting day trip, is accessible by ferry and small boat and located on the nearby Ovalau Island.
Further Travels
A visit to Nadi
A little further afield, the possibilities are endless. Explore the town of Nadi with its bustling market, nearby hot springs at Sabeto or get a feel for the local atmosphere at a rugby match.
Pacific Harbor and Bega Lagoon
From Pacific Harbour, join a river safari into the heart of Fiji or dive with bull sharks in Bega Lagoon, one of the world's most famous shark dives.
Island Hopping in Yasawa
Depending on how much time you have before or after your program, you could try island hopping around the 20 volcanic islands of the Yasawa group. These remote islands are characterised by white beaches, crystal blue lagoon and dramatic rugged hills, some with summits 600m above sea level.
Dry Land Exploration
Staying on dry land, you might consider a trip to the Sigatoka National Park, where you'll find a miniature desert of rolling sand dunes or a more relaxing option would be the Coral Coast and the Kula Eco Park, Fiji's only wildlife park.
Meet The Team
Alan Grant
Program Manager
This is Alan, the Program Manager at GVI's base in Curieuse, Seychelles. He joined GVI as a Science Officer back in 2014 and became the Program Manager a year later! Alan is originally from Scotland and studied Marine and Freshwater Biology at the University of Glasgow. Alan has had a lot of experience in his field, working at an array of different field stations around the world. This includes completing shark research in the Bahamas. All-in-all Alan would sum himself up using the terms: island, tropics, and sharks - an interesting mix to say the least!
Victoria Beasley
Science Coordinator
Meet Victoria, the Science Coordinator at GVI's Curieuse base in Seychelles. Both Victoria's parents were veterinarians so she has a lot of experience with animals, spending her life surrounded by them. She also comes from a family of keen divers and completed her dive certificate at the tender age of 13, fair play! This diving is what sparked her interest in conservation and inspired her to pursue a career in it.
Parent Info
'If only every student could do this. It changes your life in all the right ways,' says Chris Heritage, parent of Luke Herritage, one of our teen volunteers who has participated on two GVI programs, one in Costa Rica and another in South Africa.
We are a parent-run organisation that is incredibly serious about health and safety, and increasing the impact, as well as the long-term career benefits of our programs. Our programs help young people develop the skills to select a career path that is personally fulfilling, and live a life aligned to the well-being of our planet and the global community.
Ken and Linda Jeffrey, whose son Sam volunteered with GVI in Thailand, talk about how the experience affected Sam. He also went on to volunteer with GVI again in South Africa. 'I know it sounds like a cliche but in a sense, he did go away as a boy and he came back as a young man. Both of us could recommend GVI without any hesitation to any other parent thinking about exploring an opportunity for their children to explore the world and to see different parts of it.'
Parent Info Pack
Download the Parent Pack and learn more about:
Our staff: All our projects are run by staff, selected, vetted, trained, and managed by our central office.
Health and safety: Our safety practices include a child and vulnerable adult protection policy and high participant ratios.
Staying in touch: See what's happening on base, by following a hub's dedicated Facebook page.
Free parent consultations: We would love to talk to you about exciting opportunities available for your child.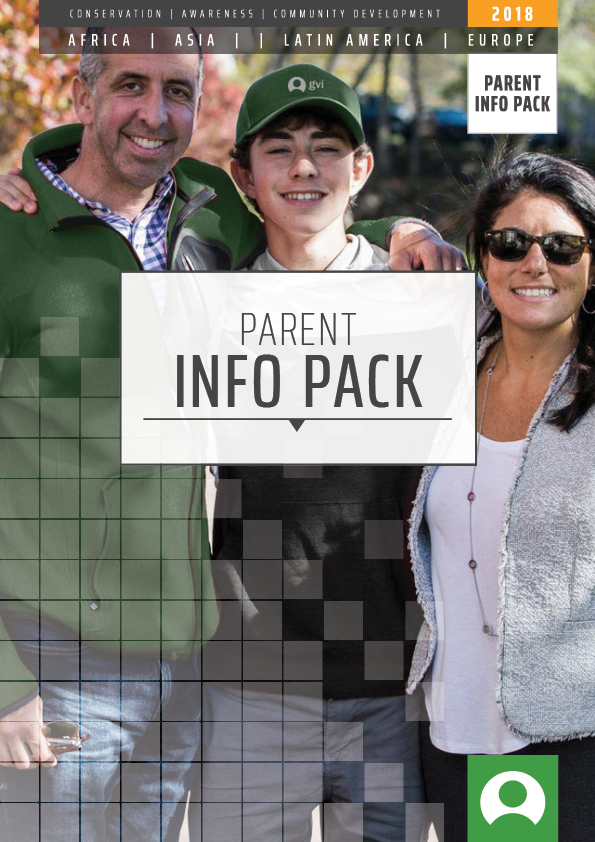 live base updates
Follow GVI Volunteer-In-Curieuse's Facebook page for live updates straight from the field. Get an idea of the types of projects you might be involved in, meet our staff and participants, experience life on this GVI base, hear about free time activities, and learn about the local culture and environment.
Arrivals
When it comes to support, we ensure that each participant is provided with unparalleled, 360 degree support, from your initial contact with the GVI Family, all the way through your program, and even after, as you become part of the GVI Alumni Team.
As part of this promise, we will ensure, whenever possible, that one of our dedicated staff will be available to meet you at the airport. We will arrange with you prior to your departure that, should you arrive in the agreed upon pick up window, a member of our staff will be there to welcome you, easily identifiable in a GVI t-shirt or holding a GVI sign and wearing a friendly smile. This means there will be someone there to greet you as you land, and from there you will be transported to your GVI base to start your adventure and meet the rest of your team.
Volunteers who went on this program also considered these
Contribute to island conservation efforts and experience an unspoilt island paradise!
Enter the global scuba diving industry with a professional diving qualification combined[...]
Help manage an elephant sanctuary and receive career development opportunities
Wildlife Conservation
Animal Care
Contact Us
Global Vision International
Graigueshoneen, Old Road, Kilmacthomas Co Waterford, Ireland
Learning Provider Number (LPN): 10002692
Centre Number: 17067

Download a Brochure