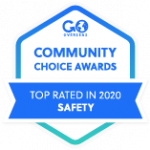 For more than 20 years, GVI has worked together with our participants and partners to make a long term sustainable difference in the communities within which we work.
Unfortunately, due to the impact of COVID-19, we had to make the decision to temporarily pause operations at all of our global locations. The hibernation of GVI's hubs was done to help to prevent the spread of COVID-19 and keep our participants, staff and the community members we work with safe.
The good news is that many countries have started to relax restrictions, reopen borders and are now accepting international travellers. This means that, after careful planning, we've officially started reopening our global locations. The list of available travel destinations is growing daily, as more locations come out of hibernation.
During this time GVI has continued to closely monitor the situation and follow updates from the Centers for Disease Control and Prevention (CDC), the World Health Organisation (WHO), the UK, US and Australian government travel advice, and local government health advice from our operational locations.
While it was necessary to put a hold on our global operations, the work that we do is now as important as ever. With our international standards of health and safety, you can continue to make a positive impact in the world and pursue the causes you're passionate about. In order to do this, we have put in place new and extensive procedures and protocols that will help us to ensure a safe experience for all and to help reassure our participants about travelling during and after COVID-19 with GVI.
COVID-19 Response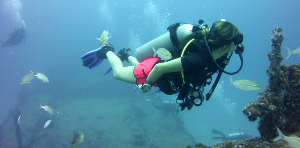 We understand that you may have questions as to how COVID-19 will affect your booking and travel plans, so we have put together some FAQs to explain the measures we have implemented to ensure your safety.
Where can I travel?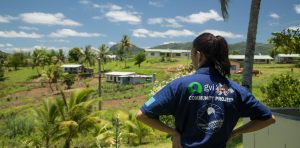 As many countries have started to relax restrictions and reopen their borders, we've compiled the details of where our participants can currently travel internationally.
Cancel anytime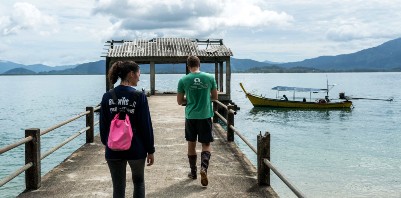 We want you to have absolute peace of mind when booking onto a GVI program and this is why have introduced our flexible cancellation policy, which allows you to cancel anytime.
Health and Hygiene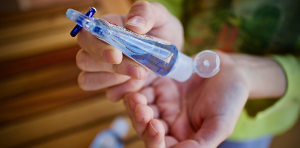 GVI has put in place new standards of cleanliness and protocols that meet international safety recommendations. These include social distancing, pre-arrival COVID-19 testing and wearing masks on base.
Reopening scenarios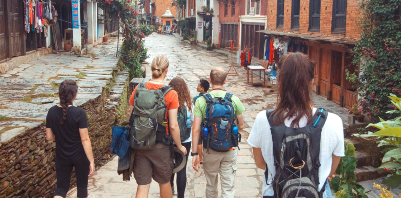 We're pleased to announce that we have officially started the process of opening some of our international locations for 2021 start dates. This page outlines scenarios in which this will happen. 
Payment Plans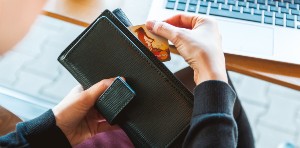 GVI offers a variety of payment plans to suit your needs. You have the option to either pay in instalments, set up a personalised flexi-payment plan or pay for the full program fee upfront.
Health and Safety standards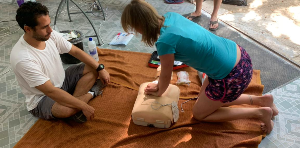 With over 20 years of experience, GVI is passionate and experienced in providing extensive support throughout each participants' journey with GVI, ensuring the highest safety standards possible.
British Standards 8848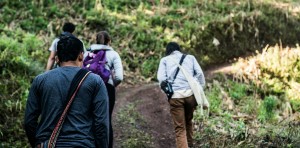 GVI's stringent support and safety guidelines have ensured that we are compliant with British Standard 8848, a set of requirements designed to ensure the highest standard of care for travellers visiting abroad.
Terms & Conditions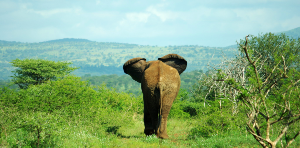 In the event that either GVI or a participant needs to cancel or curtail a program, you can access our cancellation policy and terms and conditions for further clarity on how this will be handled.
COVID-19: Health and Hygiene Pack
As part of our commitment to keeping our participants, staff and community members safe, we have put in place a range of detailed health and hygiene protocols. This includes supplying the COVID-19: Health and Hygiene pack to all participants upon their arrival on the program.
In their personal COVID-19: Health and Hygiene pack they will find:
1 personal water bottle
7 personal cloth face coverings
1 personal container of hand sanitiser
1 personal container of liquid soap
1 bar of soap
1 box of tissues
1 pack of travel tissues
1 physical distancing stick of 1 metre/3 feet
Personal dishes, drinking glass, mug and eating utensils
2 personal pillowcases
2 sets of personal bed sheets
After their first week on base and every week thereafter, if required, participants will also receive:
Replacement cloth face coverings
Hand sanitiser refills
Liquid soap refills
Replacement box of tissues
Replacement pack of travel tissues
Replacement water bottle
1 physical distancing stick
Replacement dishes, drinking glass, mug and eating utensils
Replacement sheets and pillowcases
Free use of laundry facilities
GVI will also support you in reaching a COVID testing centre 72 hours prior to departure to your home country. This includes transport and accommodation in the nearest centre up to your program completion date with GVI.
In order to ensure the best health and safety standards and the delivery of high-quality programs to participants, and so that these procedures can be rigorously applied across our operations, we need to apply an additional COVID-19: Health and Hygiene fee. This fee will contribute towards the additional costs of operating our programs safely during these times. All participants are required to pay this additional charge prior to arrival.
Here's a further breakdown of where your COVID-19: Health and Hygiene fee goes:
ACCOMMODATION
We want all of our participants to get a good night's rest. This is why we now only have participants occupy every second bed in the accommodation facilities on base. This leaves a generous distance between participants while sleeping, in accordance with our strict social distancing protocols. This does, however, mean that we incur the costs of leaving every second bed vacant. 
TRANSPORTATION
Fully packed airport shuttle transfers are a thing of the past. The upside? Participants now have ample room to themselves when travelling with GVI in accordance with our strict social distancing regulations. The downside? We need to provide twice the usual amount of transport.
STAFF COSTS
Our staff who work directly with participants and community members take regular COVID-19 tests to ensure the safety of all involved. They are also required to quarantine when arriving on base, leaving base, or if they suspect they may have been exposed to COVID-19 in any capacity. As an organisation that prizes participants' safety, this is something we insist upon, and therefore something we cover financially.
As specialists in their respective fields, no GVI program would be what it is without all of our field-staff members present. While 100% of our staff are still required on all programs, our bases are operating at 50% capacity (for the sake of the health and wellbeing of our participants). The result of this is significantly higher operating costs per program.
For more information please speak to your enrollment manager or refer to our Terms and Conditions.
The whole GVI team supported me through my whole trip and I am very grateful. Especially for Billy! He is one of the most caring and understanding persons I have met. He was there for us the whole time and our well being was always his number one priority. [...] Same with Vanessa. I can only imagine how stressful the last weeks must have been [during COVID-19] but she still managed to talk to every single one of us individually to figure out if there was anything she could do to help us.
I'd just like to take the opportunity to mention how amazing the staff at the Cap Ternay [Seychelles] base have been [in dealing] with this whole situation [of travel restrictions caused by COVID-19]. They were all so helpful and understanding even in a time of uncertainty [...]. Everything ran so smoothly and even though it was a sad time for everyone they always put us first and were there to provide support night and day. Thank you for everything.
Download our program brochures